According to Oxendales, 45% of women call their body type pear
According to a survey carried out by Oxendales, 45% of Irish women call their body type pear shaped. In March 2023, Oxendales conducted an online survey, aimed at gaining independent insight into the attitudes, behaviours and feelings of females in Ireland. The objective of this research was to assess general perceptions towards fashion and shopping in relation to body types.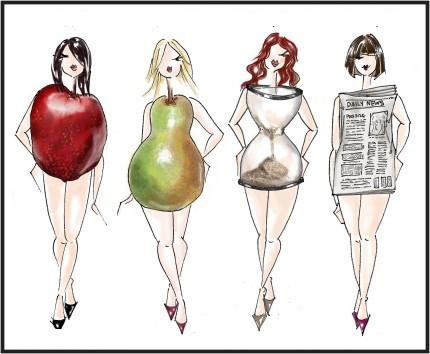 The findings revealed that 45% of Irish women describe their body type as a pear. Surprisingly almost 9% of respondents described their body shape as Double Cherry, also known as hourglass, 9.4% voted Strawberry shaped, while 16.4% described their body as Rhubarb shaped!
According to the Oxendales survey results, when tasked with shopping for their body type, over 36% of Irish women described it as 'hard/very hard', 50% described it as 'neutral i.e sometimes easy, sometimes hard' and only 14% described shopping for their body type as 'easy/very easy'. Finding that perfect outfit can be difficult but when it happens, 98% of respondents feel positive when they find the perfect fit, with over half of the respondents expressing they feel amazing, almost like they could take on the world!
Oxendales has always stayed close and connected to its community. Having been here ever since the 1970s, back when nationwide, catalogue door-drops sparked a page-folding, fashion frenzy and delivery day brought the neighbours in for tea and paisley print fashion shows. Today you'll find them online; with the same great focus on fashion, always working to make it easier for customers in Ireland to access contemporary collections. Having evolved to digital, customers have moved from page-turners to screen swipers; with the website and app being refreshed often to bring customers the latest collections.
Niamh Walsh Head of Brand Marketing at Oxendales shared, "We at Oxendales feel very privileged to have so many wonderful Irish customers and to be in the position to carry out research towards what they might like to find in fashion. This study should empower customers to find fashionable fits and inclusive sizing for the ordinary and extraordinary days.
Oxendales wants to enable customers to shop without any limits to their personal style. As we come into the summer months, it comes at a great time for us to remind shoppers we're all more than some fruit, and fashion is to be enjoyed by all."
Oxendales is on a mission to revamp shopping, bringing fashion, fun and flexible finance to their customers.