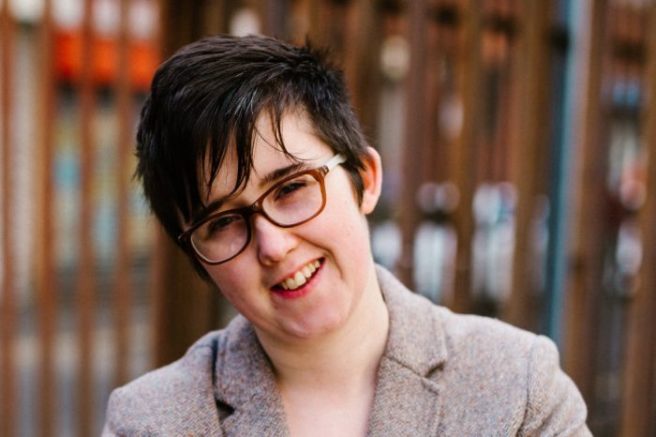 'A senseless act': Tributes paid to journalist Lyra McKee
Tributes have been paid to 29-year-old journalist Lyra McKee who was killed in Derry last night. Lyra was reporting on riots in the Creggan area of Derry when a gunman shot her.
It is understood that a dissident republican shot the young journalist. The PSNI are appealing for witnesses.
Lyra has been remembered as an inspiring and gifted writer whose future was cruelly stolen from her in what has been described as a 'senseless' act.
Lyra was set to release her first book The Lost Boys in 2020.
Tánaiste Simon Coveney paid tribute to the writer: "Sick to my stomach at death of Lyra McKee in Derry. She was an inspiring thinker and journalist. Last night she was killed by a thug terrorizing people in Derry."
"Heartbreaking news. A senseless act. A family has been torn apart. Those who brought guns onto our streets in the 70s, 80s & 90s were wrong. It is equally wrong in 2019. No one wants to go back. My thoughts are also with the brave officers who stood in defence of their community," said Arlene Foster.
A very very heavy heart this morning hearing that my Twitter friend and loveliest of ladies and writers @LyraMcKee was shot dead by dissident scum in Derry last night.

This is not my city.
I'm so sorry Lyra, and to your loved ones.
Devastated

— Claire Allan (@ClaireAllan) April 19, 2019
Close friend of Lyra McKee, Matthew Hughes expressed his devastation at the loss of his dear friend.
"She was one of my closest friends. She was my mentor. She was a groomswoman at my wedding. I can't imagine life without her, and yet now I must. I'm devastated."
Lyra was an inspiring and devoted journalist who I knew to bring more passion to her work than anyone could have fathomed. My deepest condolences to all her friends and family. It's shocking that she's gone, but of course it was while she was pursuing the truth. https://t.co/iqZnej4Xsh

— Ina Fried (@inafried) April 19, 2019
Sinéad Gleeson added: "It's utterly senseless and such a waste. Lyra, at 29, was a blazing comet; fearless and full of integrity (and mischief, it has to be said). Heartbroken for her family and friends, and for all the challenging and brilliant work we will never get to see. Thank you @LyraMcKee."
Our thoughts are with the family and friends of Lyra McKee. She will forever be remembered for her powerful words and determined heart.