A mini-fridge, VR set and security: The first ever smart tent is here
The first ever smart tent will be pitched at Glastonbury Festival this year.
UK mobile network, EE, is placing the tent on the grounds of Glastonbury, and we have to admit, it sounds pretty cool.
The smart tent comes complete with a smart mini fridge, a virtual reality headset and a security camera for outside.
The smart mini fridge will tweet its users when food and drink is running low, while the VR headset will showcase everything that's going on in the festival.
The security camera can stream a live video directly to an app, so you'll be able to see if anyone steps into the tent.
And that's not all – the smart tent will also double as a 4G hotspot for Internet users.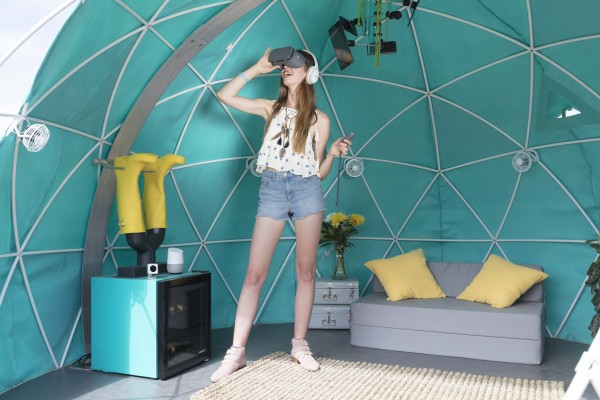 Oh, and probably the coolest feature of all; it includes a wellington boot warmer to dry out your muddy footwear at the end of the day.
"While camping is a massive part of any music festival, it's not always the most comfortable experience, so we wanted to create a 4GEE Smart Tent that tested the latest tech-inspired comforts," a spokesperson for EE said.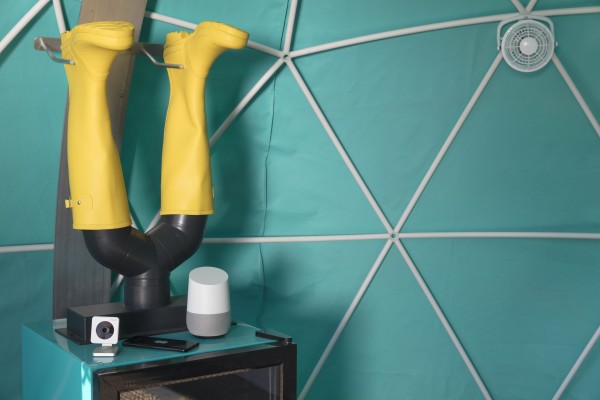 "The on-site 4G network we're providing to Glastonbury revellers this year is the most powerful we've ever put in, and will help create the ultimate connected camping experience."
OK, we totally need one of these.
Images: EE