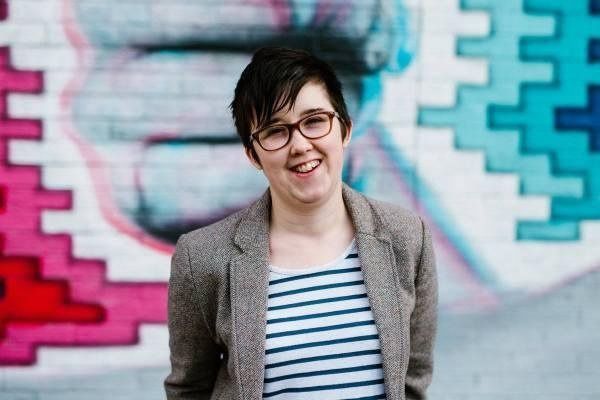 A GoFundMe campaign has been set up in honour of Lyra McKee
A GoFundMe campaign has been set up this morning in memory of Lyra McKee, the investigative journalist that was shot dead in a terrorist incident on the streets of Derry last night.
The campaign has been set up by a friend of Lyra's and all of the money raised will go to the family of Lyra McKee for funeral expenses and to decide on her legacy.
Over £15,000 has been raised so far.
You can donate by clicking here.
A journalist has been killed covering riots in Derry. Her name was Lyra McKee. She was 29. She recently signed a two-book deal with Faber, who called her a "rising star of investigative journalism". This is her last tweet, sent from the scene of the unrest. pic.twitter.com/0gk1Fa7Du0

— Naomi O'Leary (@NaomiOhReally) April 19, 2019
It has been reported that a gunman shot Lyra in the head as she attempted to cover riots on the Creggan area of the city.
Close friend of Lyra McKee, Matthew Hughes expressed his devastation at the loss of his dear friend.
A very very heavy heart this morning hearing that my Twitter friend and loveliest of ladies and writers @LyraMcKee was shot dead by dissident scum in Derry last night.

This is not my city.
I'm so sorry Lyra, and to your loved ones.
Devastated

— Claire Allan (@ClaireAllan) April 19, 2019
"She was one of my closest friends. She was my mentor. She was a groomswoman at my wedding. I can't imagine life without her, and yet now I must. I'm devastated."
Sinéad Gleeson added: "It's utterly senseless and such a waste. Lyra, at 29, was a blazing comet; fearless and full of integrity (and mischief, it has to be said). Heartbroken for her family and friends, and for all the challenging and brilliant work we will never get to see. Thank you @LyraMcKee."
Our thoughts are with the family and friends of Lyra McKee. She will forever be remembered for her powerful words and determined heart.