8 reasons we're just NOT on board with the Late Late Toy Show hype
The Late Late Toy Show airs this Friday and thus the nation – young and old alike – is consumed by waves of excited nostalgia.
However, amid the talk of toys, celebrity guests and Ryan's jumper (obvz), we're going to embrace our inner Scrooge for a brief moment.
What we are about to do is, of course, akin to treason… but here we bring you the top eight reasons why this year we flat-out refuse to engage in Late Late Toy Show hype.
1. We apply EVERY year, but not once have we scored tickets
Damn you, lottery.
I just applied for Late Late Toy Show tickets. Anyone know who I post my bribe to?

— Conor Flynn (@conf101) November 12, 2015
2. We're always a little bit too jealous of the stage school kids
It was acceptable when we were seven, but not so much now. Billie Barry = the dream.
3. Gay Byrne/Pat Kenny never once replied to our requests to be a toy tester
Apparently you have to audition or something.
4. The audience's free gifts unleash uncontrollable levels of jealousy in us
"They ALL get a remote control pet pug?" *throws TV out window*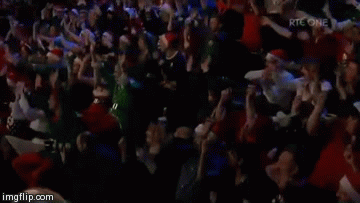 5. We're on edge with nerves in case one of the toys doesn't work
Those poor four-year-olds (and us), scarred for life.
Drinking game : Every time a toy doesnt work on the toy show tonigh take a drink

— Natalie Owens (@NatalieOwens90) November 28, 2014
6. We have unreasonably high expectations after Ed Sheeran appeared last year
All the happy tears.
7. The Toy Show officially signals the beginning of Christmas
Which means we have to start our Christmas shopping. UGH.
8. And plus, there's still nobody who can top John Joe Brennan.
Our favourite future horologist.