6 reasons so many women love a bad boy
We know they are bad for us and it will lead nowhere good and they won't ever change and blah blah blah… but there are so many reasons women love a bad boy. Like these:
1. They are confident
Bad boys wouldn't be able to pull off half their antics if they weren't brimming with confidence.
2. They are indifferent
They just don't give a damn. Rule books are not applicable to them and when it comes to getting things done, it's either their way of the highway. You can't expect to change him, or set him straight as he makes his rules and believes that life is to be lived on the edge. Take it or leave it, that's the attitude they flaunt and it's massively sexy. For a while anyway.
3. They are exciting and adventurous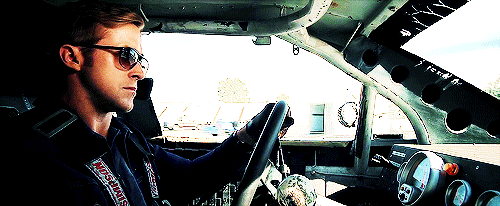 Among the most prominent characteristics you'd find abundantly in bad boys is their love for excitement and adventure. Bad boys are always testing the boundaries and pushing the envelope when it comes to their life and women just can't get enough of this attitude. They find it intriguing and extremely exciting.
4. They are challenging and mysterious
Remember, if your behavior becomes routine, women are bound to find you boring. Women want men who are a challenge. As for the mysterious streak, contrary to popular belief that women want dates booked in, a little bit of the the guessing game actually gives us a high like no other.
5. They are very masculine
This often goes hand-in-hand with being confident, indifferent, exciting, adventurous etc. Bad boys are often rugged and in-control. That doesn't mean that they are controlling, they just know how to get what they want without breaking into a sweat. They speak clearly and confidently, they look you in the eye, they are passionate about what they believe in. Most importantly, they still know how to treat a lady and make her feel good. To them the latter is a mastered skill.
6. They make you feel like the only girl in the world
Just don't be fooled into thinking you are…this is a bad boy we are talking about, remember?
via our content partner CT