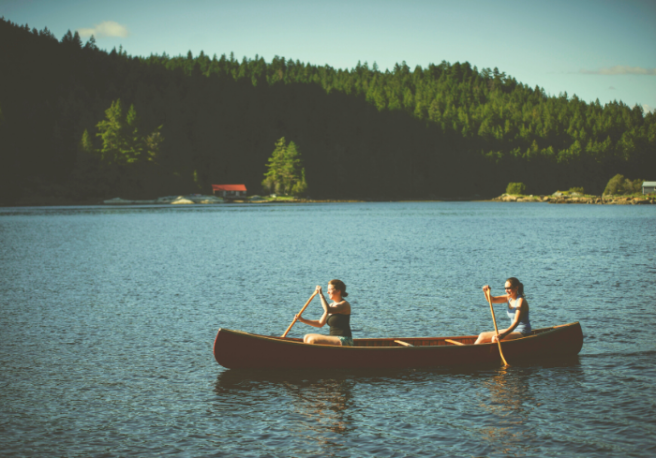 30 fun & simple summer activities to do before the end of August
July is here already and whether we like it or not, the summer is flying by. We spend so much of our lives looking forward to those few months of glorious sunshine, longer evenings and rain-free days, that when the time finally comes, we don't know what to do with ourselves.
To help us make the most of the rest of these summer days, we've put together the ultimate bucket list. No matter whether you want to spend more time with the family or treat yourself to a few solo day trips, whether you're looking for spice and adventure or a few moments of calm and tranquillity, we've got something for everyone with this list of 30 things to do before the end of summer.

Go to the beach

Collect sea shells

Throw a BBQ

Go to an outdoor cinema or watch a film out in your back garden

Make homemade ice lollies

Hike a mountain

Treat yourself to a 99

Swim in the sea

Watch the sunset

Go on a nature walk without your headphones

Make a fun summer playlist

Get highlights in your hair

Go strawberry picking

Drive with all the windows down

Drink piña coladas

Get a sweet summer manicure

Tie-Dye an old t-shirt

Go to an outdoor concert/music festival

Read a book about a sizzling summer romance

Eat watermelon

Watch Dirty Dancing

Go camping

Make strawberry jam

Ride a Ferris Wheel

Have a water fight

Take a road trip

Buy some sunflowers

Make Sangria

Go on a boat ride

Wear the damn shorts