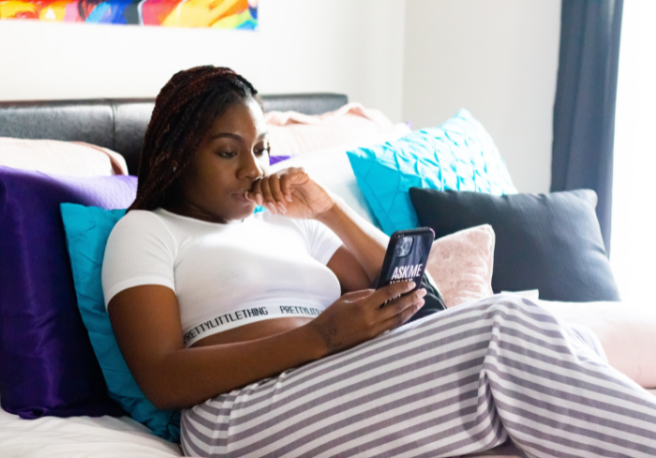 20 brilliant hobbies that you can try out without screens
Nowadays, we find it hard to remember that there are plenty of hobbies for us to enjoy that don't require any screens. After a long and exhausting day, we tend to absent-mindedly turn on the TV and zone out for a while, or we spend hours doom scrolling on social media.
While these can be entertaining, they can also sometimes end up making us feel worse about ourselves. Not to mention, a hefty amount of screen time at the end of our day isn't necessarily a good thing, especially for those of us who work on laptops day in and day out.
So, if you're looking to reduce your screen time and to try a few new screen-free hobbies, then you have come to the right place! Below, we have devised a list of 20 soul-fulfilling activities that you can start when you are at the end of your tether. You can either enjoy these solo, or you can also get your loved ones to join in on the fun with you:
1. Reading
Have you lost your appetite for reading since becoming addicted to screens? You're definitely not alone in this! Trot down to your local library or bookshop and treat yourself to a gripping new read, or an old classic that you used to love. It's possible to fall in love with books again!
2. Writing
You don't have to be the next award-winning author to enjoy writing! Of course, you could start writing that novel or short story that you've always wanted to try, but you could also just write about your daily life. Jot down what happens to you each day, how you feel about a particular situation, or even your goals for the next few years. You'll soon be able to fill up an entire diary with all of your thoughts!
3. Painting
If you haven't picked up a paintbrush since your early days in primary school, then why not start now? Grab some paint brushes and experiment with different mixtures and colours of paint. You never know, you could be the next Picasso!
4. Gardening
Fancy trying your hand at gardening? Pop down to your local garden centre and see what plants and flowers tickle your fancy. If you have the space to, you could even create your own vegetable garden!
5. Cooking and baking
If you usually go for the easy option at mealtimes, then now could be the perfect time to start experimenting in the kitchen! Whether it be classic dinner options or a mouth-watering sweet treat, there are hundreds of recipes for you to try.
6. Playing a musical instrument
Why not take the chance to finally start playing that musical instrument you've always wanted to try? From piano and guitar to drums and violins, you could end up being a musical superstar if you practice hard enough.
7. Knitting or crocheting
Autumn will arrive before you know it, which means it's time to start knitting! You can create a whole bunch of cosy pieces for yourself and your home, including scarves, cardigans or blankets. Plus, the process of doing it is really relaxing.
8. Yoga and meditation
Yoga and mindfulness is an incredible way to get you in a chilled zone, without spending hours scrolling on TikTok. Not only will the calmness help to improve your mental health, but the yoga positions will increase your physical health, too!
9. Hiking and nature walks
A bit of fresh air always does us the world of good, and time away from screens is the ideal opportunity to go outside! Connect with your local nature areas and explore the world around you.
10. Make your own candles
We'll be the first to admit that some DIY projects are just too complex for us to handle, but making candles definitely doesn't fall into that category! This activity is surprisingly easy to do, but even if you don't want to make your own from scratch, you can always repurpose leftover candles by turning them into wax melts.
11. Board games and puzzles
Board games are perfect for a rainy day! Grab all of your loved ones together and rescue old favourites such as Monopoly and Cluedo from the depths of your cupboards. Or, if you fancy some solitude, jigsaw puzzles are a great way to both keep you entertained and to calm your mind.
12. Time with loved ones
It sounds simple, but we find that one of the best ways to stay off screens for a day is to spend some much-needed time with friends and family. Whether it's celebrating a family event or simply having a cup of coffee with a friend, you won't regret having that all-important catchup time.
13. Dancing
Who doesn't love a boogie? In the words of ABBA, bring out your inner 'dancing queen' by taking up dancing lessons, or simply freestyle in the comfort of your own home!
14. Volunteering
Giving back to your local community is a wonderful habit to start, and will definitely help you to decrease your time looking at screens. There are plenty of ways for you to help out, such as volunteering at food banks, charity shops and kids' clubs.
15. Astronomy
You might be an expert in star signs, but have you ever explored the stars themselves? Grab a telescope and gaze up at the night sky – there's so much to learn!
16. Diamond painting
These beauties have become more and more popular in recent years, and they are so much fun to create! Made out of resin rhinestones, you can buy a whole range of printed designs that come with a sticky canvas, applicator tool, and glue to stick down the rhinestones. Then, once you have completed it, you will be able to display it proudly in your home!
17. Explore nail art
Many of us only tend to make time for our nails when we've got a special event or a night out coming up, but who says you can't have fancy nails all year round? Playing around with nail art is such an entertaining and creative hobby, and it feels like a wonderful reward when you've got a glittering set of nails at the end of it!
18. Learn a new language
Learning a new language is such an incredible idea for when you're wanting to make your brain feel more active again. Whether you choose to go for Spanish, Italian or sign language classes, this brand-new skill could come in handy in the future!
19. Make your own jewellery
Jewellery making has become super popular in recent years, especially with the rise of homemade selling sites such as Etsy. Treat yourself and your loved ones by creating beautiful beaded bracelets, funky drop earrings or birthstone necklaces. There is a whole range of ideas for you to experiment with!
20. Get involved in your local community events
Lastly, one positive way to take your mind off screens is to get more involved in your local community. Especially at this time of year, there is usually an abundance of festivals and days out that you and your loved ones can take part in together. Step away from the screens and enjoy living in the moment!