11 fictional men every woman dreams about
1. Noah from The Notebook
With his combination of charm, sincerity and adventurous spirit, Noah has all of the ingredients to be the perfect boyfriend. He knows what he wants, and he'll do whatever it takes to get it, even if that means dangling off a ferris wheel. Let's face it: Ryan Gosling in any role is our dream boyfriend.
Memorable quote: "I want all of you, forever. You and me, every day."
2. Nick from New Girl 
From the moment that Jess moved in with the guys, we were already rooting for her and Nick to get together. Although he can be a little grumpy and pessimistic at times, he's a loyal friend, a great listener and the perfect partner in crime. Who didn't swoon during that amazing first-kiss scene?
Memorable quote: "I think you're the kind of girl a guy would come back for."
3. Jack from Titanic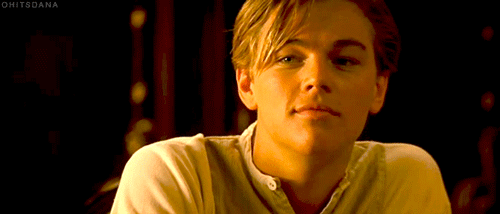 Jack Dawson is the ultimate romantic. Come on, the guy froze to death to save the life of the girl he loved, even when it was quite clear he could have fit on that piece of wood. We love his boyish charm, spontaneity and smile that could melt any girl's heart. Plus, he really knows how to wear a tux.
Memorable quote: "You jump, I jump, remember?"
4. Dr McDreamy from Greys Anatomy
Oh swoon swoonage. Mc Dreamy, the ultimate gentleman, he's kind and gentle and… he's a brain surgeon. Meridith is annoying as fuck and we don't know how she got him but wow… a head trauma would almost be worth it for this guy.
Memorable quote: "You'll never love yourself half as much as I love you."
5. Pacey Witter from Dawson's Creek
Pacey Witter was the heart throb of many a girl born in the late 80′s/early 90′s who watched Dawson's Creek religiously. The way he looked and treated Joey Potter was unparalleled, he was the bench mark that many a boy was measured against and few measured up. So sweet, so unrealistic.
Memorable quote: "You and I were one of the few things, perhaps the only thing, that ever made perfect sense to me."
6. Tom from (500) Days of Summer 
Tom is a hopeless romantic and one of the few guys left who still believes in fate and true love. You would never have to worry about "defining the relationship" with him – if Tom is with you, you can rest easy knowing he's in it for the long haul. Plus, we love that he has good taste in music and a penchant for running through IKEA stores.
Memorable quote: "I love how she makes me feel. Like anything's possible… or like life is worth it."
7. Graham from The Holiday
The heartbreaking story of poor widowed Graham who falls hopelessly in love with Cameron Diaz in 'The Holiday'. The scene when he's doing Mr Napkin head for his daughters is really what gets us in this one. Dilf.
Memorable quote: "I finally know what I want and that, in itself, is a miracle. And what I want is YOU."
8. Chuck from Gossip Girl 
With money, class and a smoldering gaze, Chuck Bass is the epitome of tall, dark and handsome. Although he can be kind of a prick when his cockiness gets the best of him, we can't help but be drawn to his bad-boy charm. If more college guys dressed as well as Chuck does, the world would be a more beautiful place.
Memorable quote: "I'm sorry I gave up on us when you never did."
9. Josh from Clueless
The whole ex-stepbrother thing aside, Josh is the boyfriend we all wish we had. We fell in love with him when he went out and danced with Tai like no one was watching, and we fell even harder when he finally told Cher how he felt. He's smart, adorable and charmingly witty, and he's not afraid to call you out when you're being a little ridiculous.
Memorable quote: "You know you're gorgeous, alright."
10. Johnny Castle from Dirty Dancing
Pretty much the coolest guy we've ever seen, Johnny from Dirty Dancing was the shit. We all dreamed of meeting an older, sexy ride that taught us everything we needed to know about life and sex in one Summer. Dem hip moments though…
Memorable quote: "Nobody puts baby in the corner"
11. Jacob Palmer from Crazy Stupid Love
Okay, so Ryan Gosling is in twice, but come on – they are two very different characters and Dammit, it's Ryan Gosling. He should probably be in it another 4 times. Jacob is confident, intelligent and ripped as fuck. He starts out in this movie as being a cocky shit who thinks he can have anyone he wants, that's until he meets Hannah Banana who turns out to be a 'game changer'.
Memorable quote: "The war between the sexes is over. We won the second women started doing pole dancing for exercise."
via our content partner CT