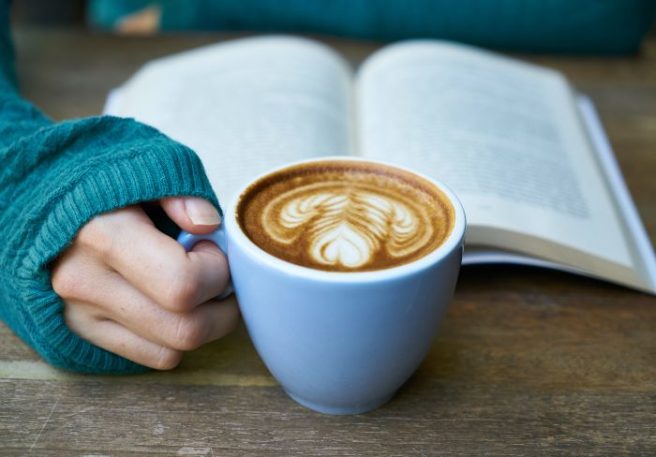 10 incredible books we can't wait to read in 2024
It's October already and we simply can't believe how quickly this year has flown by. Even though there's still a few months before we're into the full swing of Christmas and the New Year, we are starting to look ahead at what 2024 will have in store for us.
After 2023's hugely successful year of incredible fiction books published across a plethora of genres, and the interest in being a part of the reading community at an all-time high, we can't wait to get our hands on the highly-anticipated books being published in 2024.
With so many talented authors publishing work in the upcoming year, we're sharing the titles we're most excited to see hit the shelves below.
Mercury by Amy Jo Burns
Published by Celadon books on January 2, 2024
It's 1990 and seventeen-year-old Marley West is blazing into the river valley town of Mercury, Pennsylvania. A perpetual loner, she seeks a place at someone's table and a family of her own. The first thing she sees when she arrives in town is three men standing on a rooftop. The Joseph brothers become Marley's whole world before she can blink. Soon, she is young wife to one, The One Who Got Away to another, and adopted mother to them all. As their own mother fades away and their roofing business crumbles under the weight of their unwieldy father's inflated ego, Marley steps in to shepherd these unruly men. Years later, an eerie discovery in the church attic causes old wounds to resurface and suddenly the family's survival hangs in the balance. With Marley as their light, the Joseph brothers must decide whether they can save the family they've always known – or whether together they can build something stronger in its place.
First Lie Wins by Ashley Elston
Published by Headline on January 9, 2024
Evie Porter has everything a girl could want: a doting boyfriend, a house with a picket fence, a fun group of friends. The only catch, Evie Porter doesn't exist. First comes the identity. Once she's given a name and location by her employer, she learns everything there is to know about the town and the people in it. Then the mark: Ryan Sumner. The last piece of the puzzle is the job. For Evie, this job feels different. Ryan has gotten under her skin and she's started to picture another kind of life for herself – one where her boss doesn't pull the strings. But Evie can't make any mistakes. Because the one thing she's worked her entire life to keep clean, the one identity she could always go back to – her real identity – just walked right into this town. A woman, who looks just like her, has stolen her name – and she wants more. As Evie's past begins to catch up with her, can she stay one step ahead to save her future?
The Fury by Alex Michaelides
Published by Celadon Books on January 16, 2024
This is a tale of murder. Or maybe that's not quite true. At its heart, it's a love story, isn't it? Lana Farrar is a reclusive ex–movie star and one of the most famous women in the world. Every year, she invites her closest friends to escape the English weather and spend Easter on her idyllic private Greek island. I tell you this because you may think you know this story. You probably read about it at the time – it caused a real stir in the tabloids, if you remember. It had all the necessary ingredients for a press, a celebrity; a private island cut off by the wind…and a murder. We found ourselves trapped there overnight. Our old friendships concealed hatred and a desire for revenge. What followed was a game of cat and mouse ― a battle of wits, full of twists and turns, building to an unforgettable climax. The night ended in violence and death, as one of us was found murdered. But who am I? My name is Elliot Chase, and I'm going to tell you a story unlike any you've ever heard.
Family Family by Laurie Frankel
Published by Henry Holt & Company on January 23, 2024
India Allwood grew up wanting to be an actress. Armed with a stack of index cards (which, torn into pieces, also function as make-shift confetti) and a hell of a lot of talent, she goes from awkward 16-year-old to Broadway ingenue to tv star. While promoting her most recent project, a film about adoption, India does what you should never do – she tells a journalist the truth: it's a bad movie. Like so many movies about adoption, it tells only one story, a tragic one. But India's an adoptive mum herself and knows there's so much more to her family than tragedy. Soon she's at the centre of a media storm, battling accusations from the press and the paparazzi, from protesters on the right and advocates on the left. Her daughter Fig knows they need help – and who better to call for help than family? Because India's not just an adoptive mom. She also had a baby she gave up for adoption her senior year of high school. That baby is now sixteen, excited to meet her birth mother and eager to help, but she also has an agenda and secrets of her own.
Come and Get It by Kiley Reid
Published by G.P. Putnam's Sons on January 30, 2024
It's 2017 at the University of Arkansas. Millie Cousins, a senior resident assistant, wants to graduate, get a job, and buy a house. So when Agatha Paul, a visiting professor and writer, offers Millie an easy yet unusual opportunity, she jumps at the chance. But Millie's starry-eyed hustle becomes jeopardised by odd new friends, vengeful dorm pranks, and illicit intrigue.
The New Couple in 5B by Lisa Unger
Published by Park Row on March 5, 2024
Rosie and Chad Lowan are barely making ends meet in New York City when they receive life-changing news: Chad's late uncle has left them his luxury apartment at the historic Windermere in glamorous Murray Hill. With its pre-war elegance and impeccably uniformed doorman, the building is the epitome of old New York charm. One would almost never suspect the dark history lurking behind its perfectly maintained facade. At first, the building and its eclectic tenants couldn't feel more welcoming. But as the Lowans settle into their new home, Rosie starts to suspect that there's more to the Windermere than meets the eye. Why is the doorman ever-present? Why are there cameras everywhere? And why have so many gruesome crimes occurred there throughout the years? When one of the neighbours turns up dead, Rosie must get to the truth about the Windermere before she, too, falls under its dangerous spell.
Just for the Summer by Abby Jimenez
Published by Forever on April 2, 2024
Justin has a curse, and thanks to a Reddit thread, it's now all over the internet. Every woman he dates goes on to find their soulmate the second they break up. When a woman slides into his DMs with the same problem, they come up with a plan: They'll date each other and break up. Their curses will cancel each other's out, and they'll both go on to find the love of their lives. It's a bonkers idea… and it just might work. Emma hadn't planned that her next assignment as a travelling nurse would be in Minnesota, but she and her best friend agree that dating Justin is too good of an opportunity to pass up, especially when they get to rent an adorable cottage on a private island on Lake Minnetonka. It's supposed to be a quick fling, but when Emma's toxic mother shows up and Justin has to assume guardianship of his three siblings, they're suddenly navigating a lot more than they expected – including catching real feelings for each other.
Funny Story by Emily Henry
Published by Penguin on April 23, 2024
Daphne always loved the way her fiancé Peter told their story. How they met (on a blustery day), fell in love (over an errant hat), and moved back to his lakeside hometown to begin their life together. He really was good at telling it…right up until the moment he realised he was actually in love with his childhood best friend Petra. Which is how Daphne begins her new story: Stranded in beautiful Waning Bay, Michigan, with a dream job as a children's librarian, and proposing to be roommates with the only person who could possibly understand her predicament: Petra's ex, Miles Nowak. Scruffy and chaotic, Miles is exactly the opposite of practical, buttoned up Daphne, whose coworkers know so little about her they have a running bet that she's either FBI or in witness protection. The roommates mainly avoid one another, until one day, while drowning their sorrows, they form a tenuous friendship and a plan. If said plan also involves posting deliberately misleading photos of their summer adventures together, well, who could blame them? But it's all just for show, of course, because there's no way Daphne would actually start her new chapter by falling in love with her ex-fiancé's new fiancée's ex…right?
Better By Far by Hazel Hayes
Published by Dutton on April 23, 2024
Following a breakup, Kate and Finn decide to keep sharing their house until the lease runs out in twelve weeks' time, alternating week by week so that they are occupying the same space but never at the same time. Practically, the plan makes sense, but coming back each Sunday to a home where Finn has been and gone feels far too much like living with a ghost. Kate lost her mother at a young age and now this fresh grief dredges unhealed sorrows up to the surface, and soon, Kate finds herself adrift in her own subconscious, trapped in the liminal space between loving someone and letting go.
Darling Girls by Sally Hepworth
Published by St. Martin's Press on April 23, 2024
From the outside, Alicia, Jessica and Norah might seem like ordinary women you'd meet on the street any day of the week. Sure, Jessica has a little OCD and Norah has some anger issues, and Alicia has low self-esteem that manifests itself in surprising ways. But these three have a bond that no one can fully understand, a bond that takes them back decades, to when they were girls, and they lived on a farm with a foster mother named Miss Fairchild. Miss Fairchild had rules. Miss Fairchild could be unpredictable. And Miss Fairchild was never, ever to be crossed. In a moment of desperation, the three broke away from Miss Fairchild, and they thought they were free. But the reach of someone with such power is long, and even though they never saw her again, she was always somewhere in the shadows of their minds. When bones are discovered buried under the farmhouse of their childhood, they are called in by the police to tell what they know. Against their will, they are brought back to the past, and to Miss Fairchild herself.