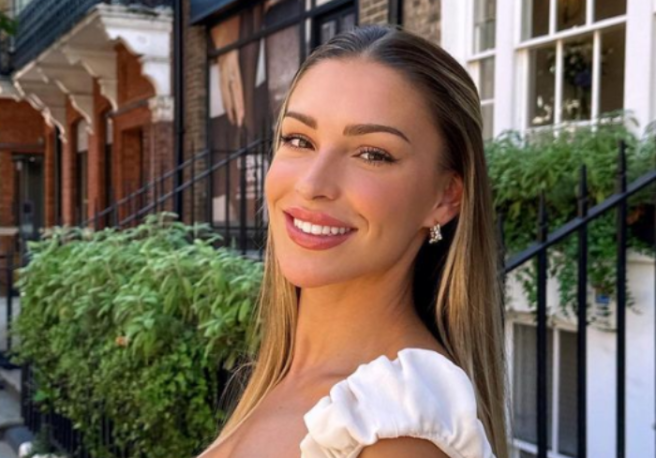 Zara McDermott admits Strictly training is 'tougher than expected'
Zara McDermott has been divulging details from her Strictly Come Dancing training so far.
The former Love Islander is set to take to the dance floor in this year's Strictly, which will be back on our screens tomorrow, Saturday, September 16.
As she prepares to compete in the new season of the dancing show, Zara has been opening up about training, and admitted it was 'tougher than she thought it would be'.
While appearing on ITV's Lorraine, the 26-year-old revealed, "The feet are in a bit of a bad way at the moment… but you've just got to power through. It is just such an honour to be doing a show like this".
"The training is tougher than I thought it would be, it's all about the technicalities, its the arms, the legs, the feet, all those things you have to put together in your brain all at once but it's an amazing experience".
Explaining that she wouldn't normally consider herself a dancer, Zara went on to say, "Honestly I am the girl that doesn't even dance at the nightclub. I am very wooden, very stiff… this is a baptism of fire for me".
While the celebrities taking part in Strictly Come Dancing are already partnered up with their professional dancers, viewers won't know who is dancing with who until tomorrow's episode.
Making sure not to let slip who she is coupled up with when describing her partner, McDermott simply hinted, "He is amazing, he's so nice".
When previously sharing an insight into how confident she feels about competing on Strictly's Instagram page, the presenter admitted, "If I get a three in week one I'm happy".
"Dancing live on national television is not something that I've thought too deeply into at this point because I think I'll get overwhelmed".
Other stars trying to cha cha cha, tango and salsa their way to the final as they get ready to put on their dancing shoes include Layton Williams, Krishnan Guru-Murthy, Angela Scanlon, and Bobby Brazier, among many other famous faces.