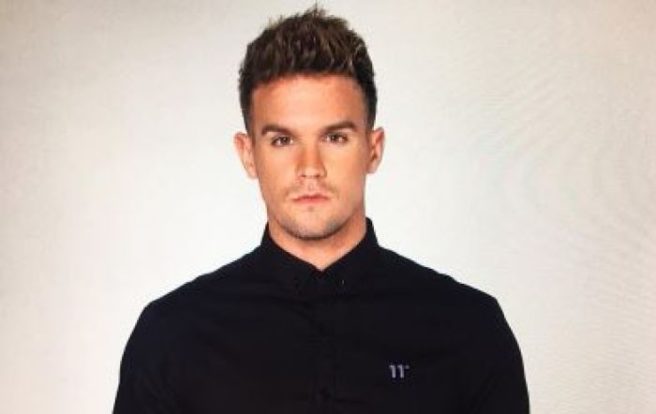 Yikes: Gaz Beadle calls new mums who don't lose baby weight 'lazy'
Geordie Shore's Gaz Beadle certainly did not endear himself to mothers when he leapt to his girlfriend Emma McVey's defence yesterday – and in the process insulted women everywhere.
The couple became parents less than two weeks ago, and since then, the very svelte Emma has shed her baby weight.
Emma recently shared an Insta post saying that she's back to her pre-pregnancy weight a mere 10 days after giving birth to her first child.
The 25-year-old attributed her weight loss to Herbalife shakes, a company for which she's an ambassador, Pretty 52 reports.
However, her post was met with negative feedback from people who thought it concerning the new mum lost weight so quickly and was encouraging others along the same path.
'I'm sorry but this is an awful thing to post! It's almost encouraging new mums to use Herbalife to try and get skinny when they should be focusing on their newborn not how much they weight! Unfollowed!' one person wrote.
Comments have now been disabled for the post. However, not before Gaz hit back at Emma's critics.
'All the negative comments are coming from people who when pregnant used the excuse to eat everything under the sun because they were (eating for two) had a kid then realised sh*t I can't shift this weight…' he wrote.
'No one is saying bad stuff to you for feeding your baby unhealthy sh*t throughout your pregnancy (take aways, chocolate, pizza) yet you hate on someone eating healthy throw there's [sic]. Jesus.'
'Women I will never understand you have all lost the plot… and it's easy to lose that weight etc.'
'It's called not being lazy and doing something about it but if commenting on here makes you feel better then crack on. Rant over. [sic]'
While it's understandable to want to shield his girlfriend from criticism, why not commend other new mums for literally bringing life into this world instead of body-shaming them?