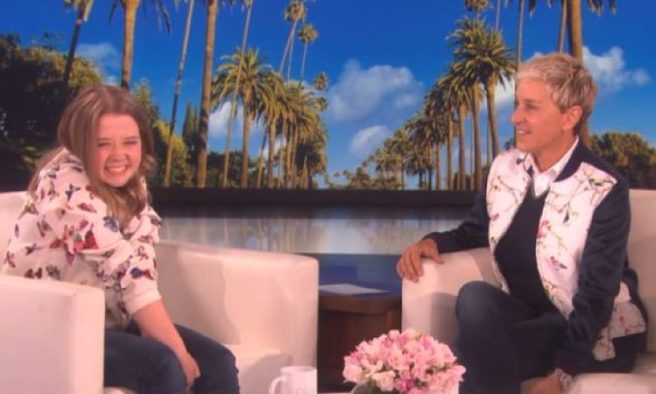 When Eimear met Ellen: Galway teen receives $10,000 from her idol
Remember when you were 17-years-old and your idol invited you onto their show in order to surprise you with a cheque for $10,000?
Yeah, us neither, but that's because we're not Eimear O'Tuathail from Co. Galway.
The Irish teenager found herself on Ellen's famous set this week after a song she composed in her honour caught the star's attention.
Hugely likeable, Eimear instantly endeared herself to the audience by revealing her desire to see a real-life palm tree, get her hands on Starbuck's Pink Drink and stock up on lipbalm.
However, in true DeGeneres style, Ellen did one better and presented her adorable guest with an enormous cheque to cover her university fees.
So if you'll excuse us, we have some composing to do.
Oh, and one more thing while we have you! Don't forget that you can catch up on all your favourite shows for free for a month right here, so sign up now!