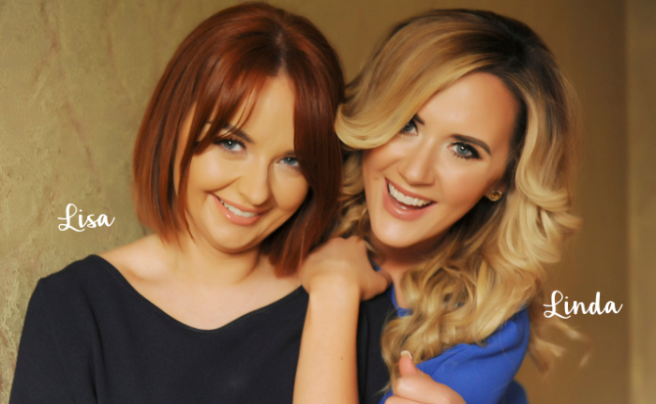 'We came to change the game' Bellamianta founders on a mission
By now, it's highly likely you have a Bellamianta product nestled among your other beauty essentials.
The self-tan range, which is based and manufactured in Ireland, seeks not only to deliver a golden hue to our pale Irish skin tone, but caters to customers who understand the importance of treating the skin beneath the tan.
By using key ingredients, which help to capture, maintain and develop moisture within the skin, Bellamianta has become a firm favourite with the Irish public.
With over 20 years' experience in the beauty industry, Bellamianta founders, Lisa McDermott and Linda Stenson, chat exclusively to SHEmazing about their journey to the top of the beauty industry.
What gap did you see in the market? Why did you think you could fill it?
Lisa: As Linda and I both worked in retail we spoke to customers everyday and knew what people wanted, which is the best product for their budget.
We had noticed skincare had taken a very firm direction towards cleaner ingredients and we knew that people genuinely cared about what they put on their skins but didn't necessarily want the hefty 'Organic' price tag.
Linda: We began to work on a skincare line, always intending to create a tan as part of the range.
We quickly realised that there was no other tan that was 'Clean' on the market and we took all of that skincare knowledge and put it in a tan. We pride ourselves on our ethos which is 'affordable luxury.'
What was the highlight of your first year?
Lisa: The weekend that we launched the mousse we sold out within days. From that we were inundated with stockist inquiries and we literally couldn't keep the stock on the shelves.
We had to triple all our manufacturing runs. It was at that point we realised this is going to be big, however we never it expected it to get this big this fast. We knew we had a good product but we also knew we were going into a market that was saturated and it would take time to gain our market share. We were very wrong as it happened very quickly for us.
Did you both always have an entrepreneurial spirit?
Linda: Yes, we have always taken pride in our work regardless of what role we were in and wanted to grow our skills to be the best we could be. We have always had entrepreneurial goals so it was more about when we were going to take the leap of faith, rather than when.
The five words that sum up our business are:
Luxury, Ethical, Exciting, Fast-paced, Rewarding
Can you comment on both being mums and running a high-octane business?
Finding balance between family and work is really difficult and can be impossible at times, we think any mother whether they work outside the home or not, juggles so much everyday. We have just become extremely good at prioritising and making lists!
High point of the first year?
The highlight for us was selling out of the mousse a few days after launching. It was totally unexpected and so rewarding.
Has your relationship always been professional together?
Yes, we met while working together and just hit it off and decided to go into business together.
What's your brand ethos?
Our brand ethos is affordable luxury, using the cleanest ingredients while never compromising on performance. Our motto is 'we didn't come to play the game, we came to change the game'
What are your plans for the next year / five years?
We plan on expanding Bellamianta carefully to other territories, we say carefully because although we have huge international interest it's very important for us to maintain the quality and integrity of the brand so we will take our time and expand when its right for us.
If you had to share three top pieces of advice for women in business, what would it be?
1, Believe in yourself, you can do it. 2, research and get advice from as many people as possible, 3, Have a plan, know your niche and know your market.
For more information check out their website here