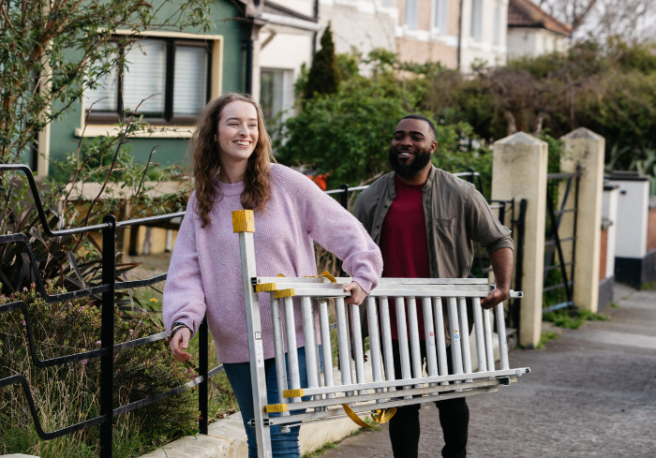 WATCH: Woodie's launches new advert – and it's an emotional one
Who says that emotional adverts can only air during the festive season?
We love a great ad that can tug on our heartstrings, and Woodie's brand-new advert certainly does just that.
The home improvement retailer is debuting its latest advert, which they have named 'Larry'.
Filmed in Dublin's Marino and backed by Irish crew and production teams, the advert's message is all about highlighting the power of community and the benefits of sharing resources.
According to Woodie's, communities across Ireland are always pooling their resources by sharing DIY, Home & Garden products.
This is a great idea as many items are usually bulky and difficult to store, expensive or something that isn't used often. As well as the idea being a lovely way to build close relationships with your neighbours, it's also a brilliant way to help the environment – and save some money, too!
Speaking with pride for the advert, Woodie's Head of Marketing Hilda Lyon highlighted the people of Ireland as the company's inspiration: "Customers are always at the centre of our creative planning process so when we learned that people in communities all over Ireland share large or expensive products that they buy from us, we wanted to celebrate this wonderful demonstration of community spirit."
The advert will be making its debut today, April 28, in honour of the bank holiday weekend.
So, be sure to keep an eye out for it – and make sure to have a few tissues on hand, too!