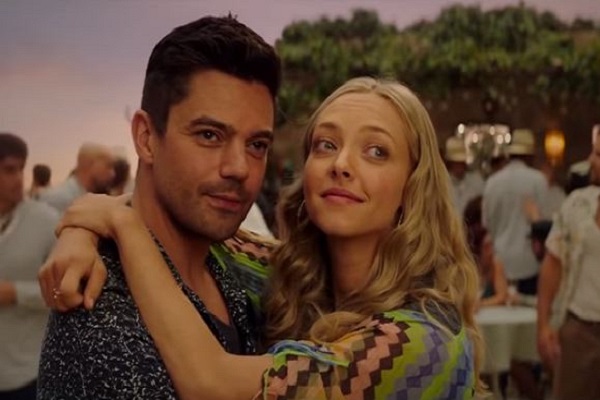 The final trailer for Mamma Mia! Here We Go Again is officially here
Mamma Mia! Here We Go Again will be released in Irish cinemas on July 20, 2018 – and we're excited.
The final trailer for the feel-good movie has just been released and to say that we're excited is an understatement.
The sequel will see many familiar faces return including Amanda Seyfried, Pierce Brosnan, Colin Firth, Christine Baranski and Julie Walters. There have also been new additions to the cast with Lily James starring as Donna (Meryl Streep) during her younger years.
The final trailer for #MammaMia! Here We Go Again arrives tomorrow! pic.twitter.com/w9cN0Uc5J1

— Universal PicturesIE (@Universal_Irl) May 7, 2018
Cher is also joining the star-studded cast as grandmother to Sophie, played by Amanda Seyfried – iconic.
The movie will focus on Sophie's life as she comes to terms with becoming a mum. It will also feature her mum Donna's early years on the island and her complicated love life.
Fans have expressed their concerns about Streep's role in the movie, with many fearing the actress' character has died.
However, Amanda Seyfried recently shared, "You do see her. Meryl is very much a part of this movie."
We are beyond excited to channel our inner dancing queens in July. We'll be dancing in the aisles of the cinema and singing along to ABBA's best hits at the top of our lungs.
You can watch the final trailer below: