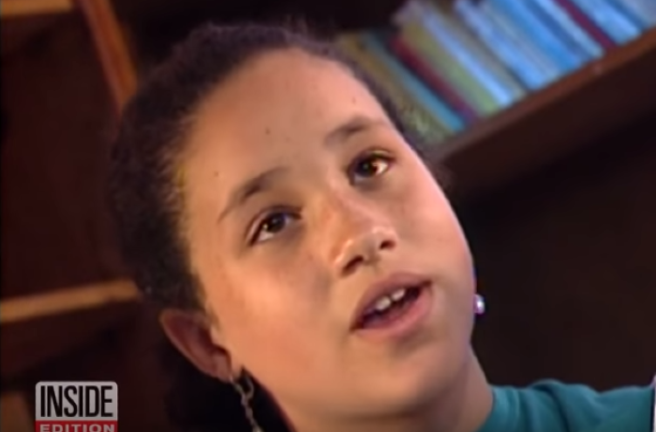 Watch: 11-year-old Megan Markle argues against sexism on TV
You may know her for her role on Suits or her impending marriage to Prince Harry, but Procter & Gamble know her as the young woman who helped overhaul their advertising campaign back in 1993.
According to footage which has recently begun circulating online, Megan Markle was charming the press and public as as far back as the early 90s with her astute critique of sexist television adverts.
Appearing on Inside Edition in 1993, a soft-spoken, but passionate young Megan can be seen arguing against the blatant gender discrimination seen in adverts aired in the US.
"I don't think it's right for kids to grow up thinking these things, that just mum does everything," the 11-year-old told the camera. "It's always mum does this, and mum does that".
Determined to be the change she wants to see in the world, Megan wrote to the advertisers and requested the replace the word 'women' with the word 'people'.
And they did.
Megan, take a bow.