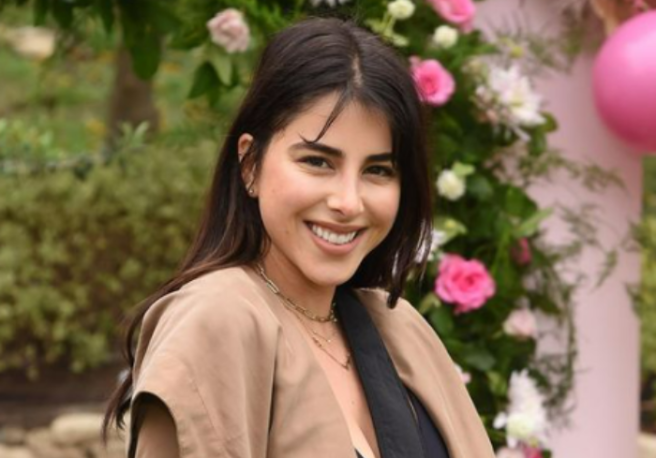 Victorious star Daniella Monet shares insight into wedding day
Former Victorious star Daniella Monet tied the knot to her longterm partner Andrew Gardner just after Christmas and had now shared a video collage from the special day.
Daniella shared the moving video to her 4.3M Instagram followers alongside a praying hands emoji.
The clips show the happy couple signing their marriage licence, sharing a kiss, and exchanging rings after their son, Gio, carried out the important task of handing the rings to his parents.
Many fans headed to the comments to congratulate the 33-year-old, with one saying, "Yeah you did it! I am so ecstatic for the both of you. God Bless!"
"Ugh, absolutely beautiful… i love y'all", wrote a second fan. A third added, "Congratulations I'm happy for you both".
Monet also commented under the post to say, "Idk how many times I've watched this, but it's still not enough. So grateful. So lucky".
Earlier today, Daniella spoke on her Instagram Stories to update her fans on how she feels now that she is a married woman. "I never saw this day coming", she started off.
"We've been together almost 12 years and it just felt right and I don't know how else to explain it".
Daniella added, "It feels good, it's still a little weird… I can't even explain it. It's just surreal and I'm really happy".
The Nickelodeon star previously shared some snaps from the big day that show the couple kissing in an elevator, laughing together, and holding up their wedding rings.
The posts are captioned, "12.29.22", to show her followers the date they got married on.
Daniella and Andrew had been dating for six years when Gardner decided to pop the big question in 2017. The pair went on to welcome their son, Gio James, into the world in 2019 and had their daughter, Ivry Monet in 2021.