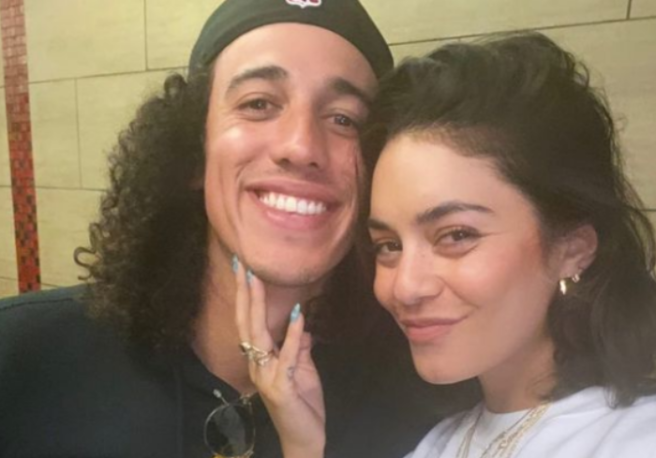 Vanessa Hudgens reveals planning wedding with Cole is 'wild'
Wedding bells will soon be ringing for Vanessa Hudgens and Cole Tucker!
Vanessa has been opening up about planning her and Cole's wedding as they prepare to tie the knot.
The High School Musical actress announced her engagement to her fiancé back in February.
As their big day approaches, Vanessa has spoken out about how 'wild' it is to plan their wedding.
While chatting to People, Vanessa explained, "It's wild. It's crazy, the industry of weddings".
The 34-year-old went on to say that organising the ceremony has been "kind of mind-blowing" so far.
"My best friend is getting married as well. And she's going through it and I was just like, 'My God, dresses are so expensive'. It's nuts".
Vanessa previously admitted that she and Cole contemplated eloping because of how hard it was to plan their special day.
On The Drew Barrymore Show, Hudgens explained, "It's hard. I don't know, finding a venue is tough".
"I kind of just want to elope. I really, I'm lost… I mean he just wants to get married to me. He's like, 'Whatever you want babe'".
The pair went 'Instagram official' on Valentine's Day of 2021 when Vanessa shared a photo of the pair kissing with the caption, "It's you, it's me, it's us".
Later that same year, she explained the sweet story of how she and Cole met, revealing that the pair had been in a Zoom meditation group together. Their relationship later blossomed after Vanessa slid into the baseball player's DMs.
When announcing the wonderful news of their engagement earlier this year, the couple shared gorgeous photos of themselves in Paris with Vanessa's stunning ring on display.
The Spring Breakers star captioned the sweet post, "YES. We couldn't be happier".