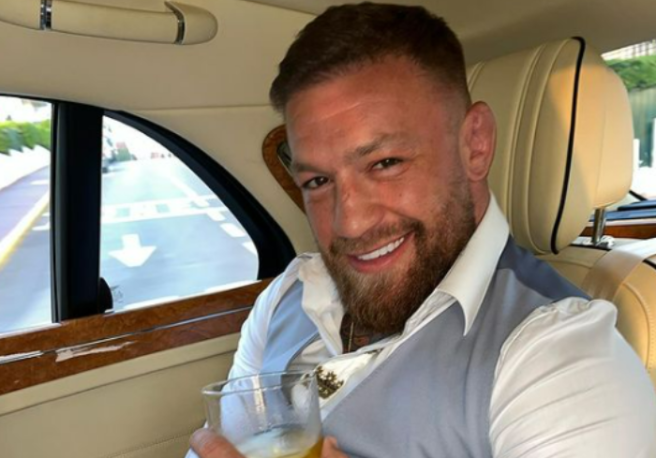 UFC fighter Conor McGregor 'hit by car at full speed'
Conor McGregor has revealed he was hit by a car 'at full speed' while cycling earlier today.
The UFC fighter shared the worrying news to his 46M Instagram followers by posting a series of photos and videos after the incident happened.
Conor said that he was cycling his bike when a car came from behind and hit him as the driver didn't see him in front.
The dad-of-three explained how the incident occurred in the caption of his most recent Instagram post, "Got a bang of a car just now from behind. A sun trap, the driver couldn't see me".
"Full speed straight thru me. Thank you God, it wasn't my time. Thank you wrestling and judo also. Having an awareness on the landing saved my life", he added.
In one video that shows the aftermath of the accident, McGregor's bike can be seen in the middle of the road looking worse for wear as the driver of the car approached him and apologised multiple times.
A second video shows Conor in the car of the man that hit him with his unrideable bike in the boot because he didn't have another way to get home.
A host of famous faces and fans of Conor's headed to the comments, thankful to see he was okay after the incident.
Conor's partner, Dee Devlin, wrote, "Beyond blessed babe Jesus Christ!", followed by a praying hands emoji. "Someone up there watching over ya", penned UFC fighter Paddy Holohan.
Pro boxer Britain Beltran added, "Whooooooa thank god! And awesome on your understanding – damn sun traps".