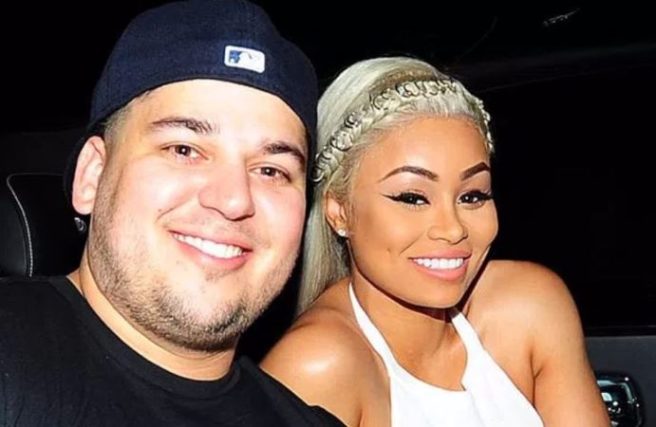 Twitter reacts to Rob Kardashian's revenge porn posts on Instagram
Over the course of the last thirty minutes, Rob Kardashian has posted multiple intimate shots of Blac Chyna on Instagram in a move which has led many to question Rob's current state of mind.
After claiming that the mother of his baby daughter, Dream, has been cheating on him, 30-year-old Rob uploaded photos which featured Chyna in various states of undress.
In addition to these graphic uploads, Rob went on to upload footage which shows Chyna before undergoing weightloss surgery which he says she denies.
"Everyone wonders how Chyna lost all that weight after the baby and she lies to everyone but no I'm such a great Husband that on our anniversary I paid 100K to do this surgery to get all everything fixed as much as they could," he wrote in the controversial upload.

"And then guess what she did after she was all healed when I was by her side the entire time. She left me and my baby which she had out of spite to get back at her other baby daddy. I can't believe u would disrespect me like this."
Rob's decision to circulate nude images of his partner coincided with claims that she abuses alcohol and drugs, with one of Rob's post alluding to the quantity of alcohol she ordered to her home recently.
"U will never see Dream again unless u stop the alcohol and drugs and cocaine and X ad E. lol. That's called a party pack," he wrote.
Twitter has wasted no time responding to Rob's shocking uploads, with many condemning the reality star for his deplorable actions.

It appears that Rob Kardashian posted revenge porn on his Insta, he has deleted it, but it was up for a while. Revenge porn is illegal in CA

— Yashar Ali (@yashar) July 5, 2017
I give zero fucks about the Kardashians. I do my best to avoid even thinking about them.

That said, Rob Kardashian is scum for this. Scum.

— Sam White (@samwhiteout) July 5, 2017
Rob Kardashian has no shame

— Belle (@chloeekeating) July 5, 2017
rob kardashian is a savage he coming with all the receipts this morning

—(@PETTYMAMII) July 5, 2017
Rob Kardashian is the definition of a nightmare ex

— Tyra x (@TyraHurley98) July 5, 2017
Shiiiiiiit. Rob Kardashian is not holding back on insta. I know he's hurting but it's never cool to leak someones nudes

— Georgie (@Georgielaidlaw) July 5, 2017
Chris Brown and Rob Kardashian are two people who need to be banned from women

— Maeve Millay (@AhhZombiePizza) July 5, 2017
Someone needs to take Rob Kardashian phone.

— Ashley Queen (@lifeofayeequeen) July 5, 2017
Rob kardashian exposing TF out of chyna on the gram rn. pic.twitter.com/NTpnUIJTZW

— S A G A L (@itsyogirlsagal) July 5, 2017
SHEmazing will not be publishing the images as we are against revenge porn on all levels.