Tried and tested: These Wet n Wild products are our new faves
We're finally into the last full week of January, and I don't know about you, but I couldn't be more glad about that. I'm sick of the post-Christmas slump and the freezing cold weather – I couldn't be more ready to turn over into a new month and treat myself to something nice to start February off right.
If you're like us and you're looking for something exciting and fresh to help you bounce into the new month, then we might just have the perfect suggestion for you!
I recently got offered the chance to try some of Wet n Wild's most beloved products, and of course, I couldn't resist! There's nothing I love more than switching up my makeup bag towards the beginning of the new month, and this seemed like a brilliant opportunity to do just that.
Wet n Wild is an extremely affordable brand and all of their products are cruelty free, making it ideal for vegans and those who find themselves on a tighter budget. All of the products below have been tried and tested by myself, and spoiler alert, I think they would all make fantastic additions to your makeup collection:
First up, we have the Bare Focus Tinted Hydrator (RRP €7.99/£6.69):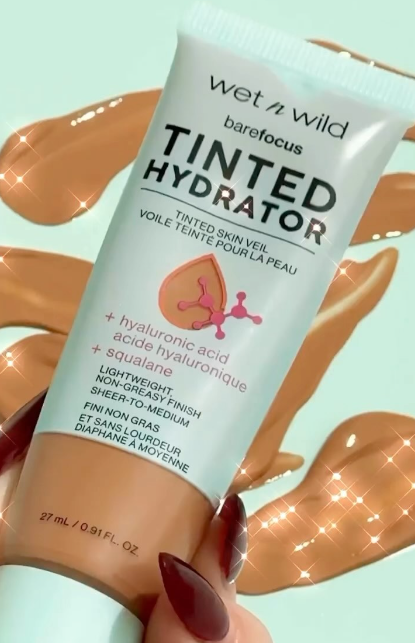 Judging by its name, I expected the consistency of this to be similar to a moisturiser, with just a tint of colour. However, I was pleasantly surprised when, upon applying it, the coverage was stronger than I anticipated. Personally, I loved this, as I'm always looking for a bit of coverage to help with blemishes and dark circles. On the other hand, if you still want that no-makeup-makeup look, the formula is super easy to blend, so the tiniest amount of product would give you a beautifully light finish. It feels super lightweight on your skin and isn't greasy at all, leaving you with a semi-matte finish. Available in shades Tan and Light, it's a stunning product and one that I would thoroughly recommend for those lighter coverage days!
To finish off my base, I added the MegaGlo Highlighting Powder (RRP €6.99/ £5.49):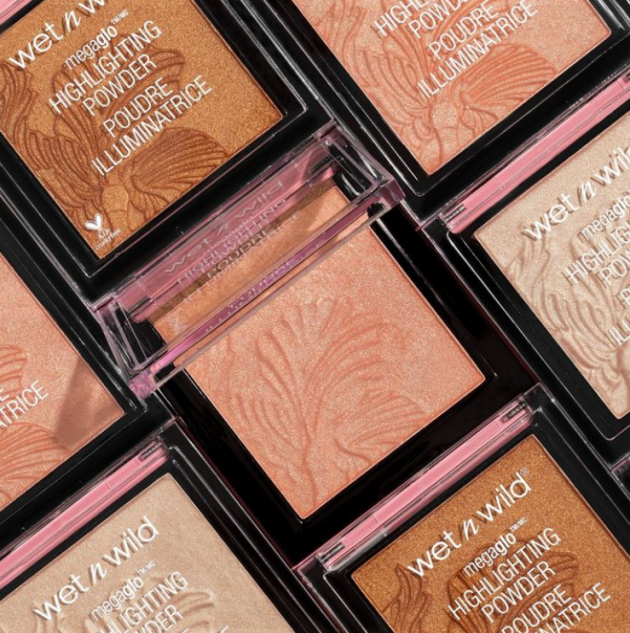 I got this highlighter in the shade 'Precious Petals' and it is one of Wet n Wild's most popular products! I had actually tried this highlighter in the past and absolutely loved it, and so I was delighted to be treated to another one. It's a beautiful pink champagne shade and its creamy formula glides beautifully onto the skin. It's one of those highlighters that looks stunning on every skin tone!
I also added the Coloricon Bronzer (RRP €6.49/£5.49) to give myself the hint of tan that I desperately need: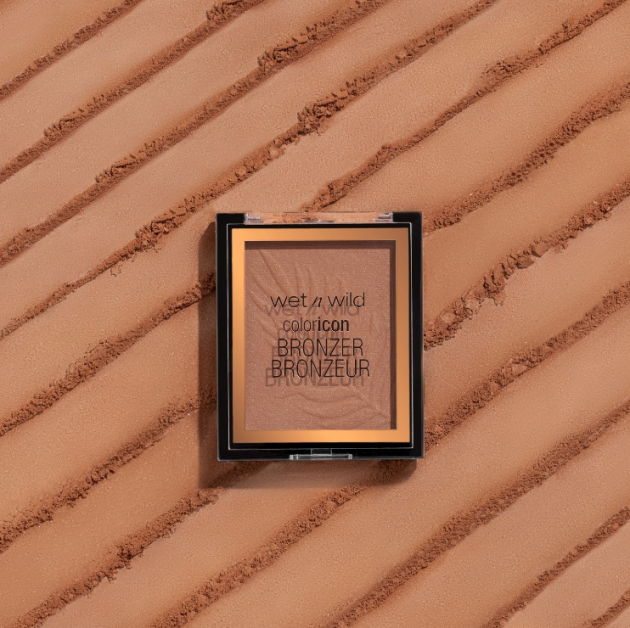 I got this bronzer in the shade 'What Shady Beaches' (a great pun, in my opinion) and it's such a gorgeous shade! It blends onto the skin flawlessly and is an absolute necessity for this kind of weather, when we're not getting to catch any rays. It is also incredibly buildable, meaning you can add as much or as little as you like.
For my eyes, I tried and tested the Coloricon Palette in Nude Awakening (RRP €7.99/£5.99):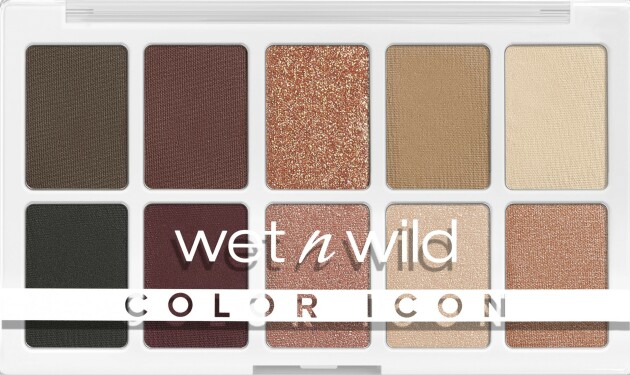 This was the product that I was most looking forward to using, and it did not disappoint! There are 10 eyeshadow shades (5 shimmers and 5 mattes) in this palette, and as its name suggests, it is designed with a nude look in mind. However, it is also extremely versatile and can be easily transformed into a smokey eye look in the evenings. All of the shades blend with ease and the shimmers, in particular, are truly striking on the eye – I absolutely fell in love with the rose gold one! The size is also very compact, making it ideal for touch ups on the go.
To complete my eye look, I went for the Mega Volume Mascara (RRP €4.99/£3.49):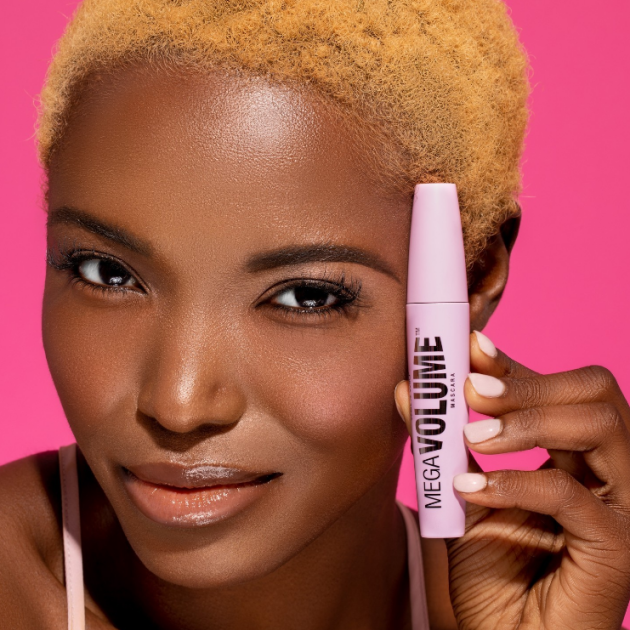 I have extremely straight lashes, meaning that I usually have trouble with getting them to hold a curl – even if I use eyelash curlers beforehand. However, I had zero problems with this mascara! The round bristles clung onto my lashes with ease, making it easy to apply and coat them. The mascara separated my lashes evenly and held their curl really well. As the name suggests, it gave my lashes lots of volume! I usually only do one coat of mascara as I don't like my lashes to look really thick and clumpy, but if that style is your cup of tea, then a few coats of this would do the trick perfectly.
For the finishing touch, I tested the MegaSlicks Lip Glosses (RRP €4.49/£3.99) in the shades 'Cherish' and 'Snuggle Sesh':
These glosses last quite well and are incredibly comfortable on the lips (there's nothing worse than a sticky lip gloss, right?). The glosses in this range have a fabulous, subtle shine to them, which I think would look stunning for a night out on the town. 'Cherish' is a stunning coral pink, whereas 'Snuggle Sesh' gave me Barbie vibes with its baby pink hues. Both shades are gorgeous in their own right, so it just depends on which one is more up your street!
If you fancy treating yourself to some of these products, then Wet n Wild's full collection is now available to purchase across all five of Chemist Warehouse's stores in Dublin and Meath, as well as in participating pharmacies nationwide.