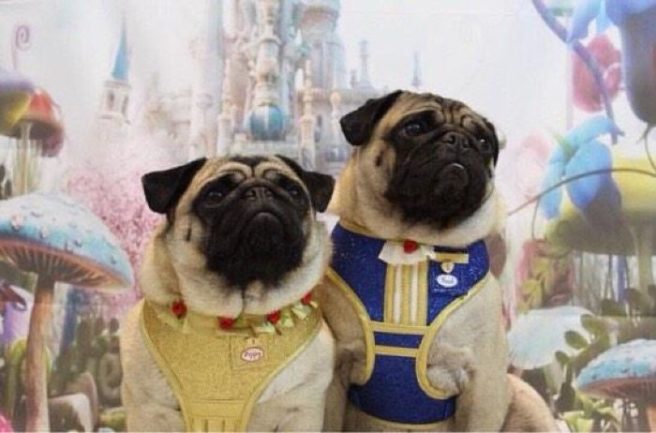 Treat your doggo to a magical Beauty and the Beast harness
Everyone likes to update their wardrobes with a shiny new garment every now and again – so why wouldn't we do the same for our beloved doggos?
Sure, we reckon our pooches are pretty adorable just the way they are, but what pet wouldn't want to add a little magic to their evening walks?
Enter Beauty and The Beast– themed harnesses.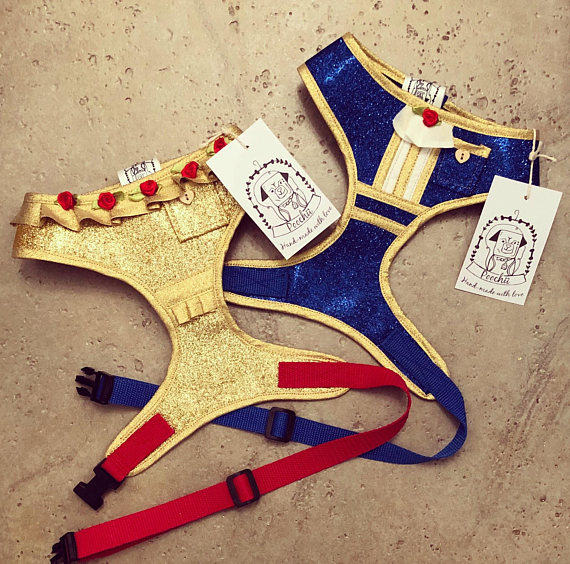 That's right. You dogs will soon be the envy of pugs and poodles everywhere when they're seen prancing along the street dress as one of Disney's greatest couples.
Designed to look like the outfits worn by Belle and the Beast, these sparkly creations will have you four-legged friends looking like royalty in no time.
As well as being super stylish, they also serve a practical purpose, featuring functional tummy straps and a D-ring for their lead to be clipped on.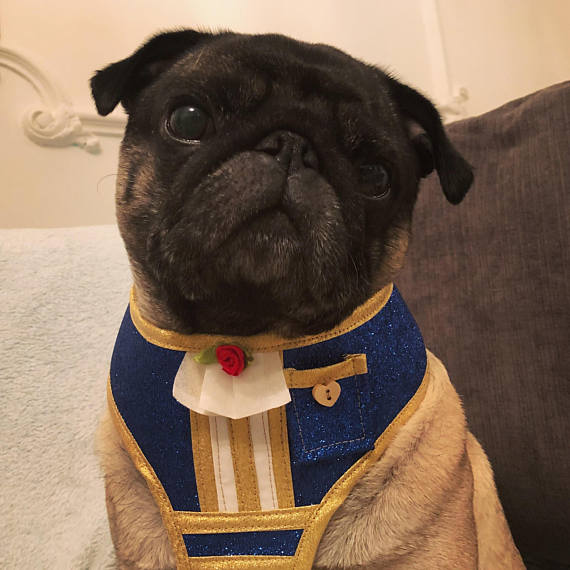 The underside is lined with luxurious soft fleece fabric to ensure you pooch is comfortable at all times.
All harness are handmade, and come in sizes XS, S, M, L and XL, as well as custom sizes.
They are available to from Poochusir on Etsy, and cost £20.00.