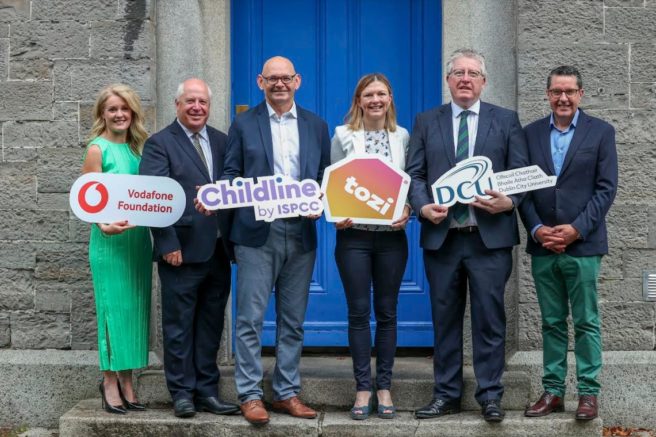 Tozi: empowering a safer online space for young people
In an era where digital interactions play a significant role in the lives of young people, the emergence of Tozi, a groundbreaking app, marks a crucial step towards fostering a safer and more positive online environment. Developed through a collaboration between the Vodafone Ireland Foundation, Dublin City University's Anti-Bullying Centre, and Childline by ISPCC, Tozi aims to empower and educate young individuals about navigating the digital realm in a secure and constructive manner.
In recent years, the prevalence of mistreatment and cyberbullying among teenagers has grown alarmingly. According to a survey conducted by Dublin City University's Anti-Bullying Centre, 45% of teenagers have witnessed mistreatment online. Additionally, a UNESCO report highlighted that as many as one in ten children have fallen victim to cyberbullying. These disheartening statistics underline the urgent need for innovative solutions that can mitigate the negative impacts of online interactions.
Launched on August 23rd, 2023, Tozi presents a multifaceted approach to address the challenges faced by young people in the digital landscape. With teenagers spending approximately 3.4 hours daily online, the app seeks to provide them with research-backed learning and resources to foster their well-being in the digital world.
Tozi's feature set is designed to engage, educate, and empower users:
Cosmos: This content library offers stories, tips, and advice on handling prevalent online scenarios, including cyberbullying, account hacks, trolling, self-esteem issues, and coping with grief. By arming young individuals with information and strategies, Cosmos aims to equip them with the tools to tackle various online challenges.
Live Help: Tozi incorporates a direct connection to Childline by ISPCC, allowing users to call or chat with trained professionals in real-time. This crucial feature ensures that support is readily accessible for those who encounter distressing situations or bullying online.
My Space: Recognizing the importance of emotional well-being, Tozi provides a private journaling area known as My Space. This section includes a gamified diary and a feelings-tracker, allowing users to reflect on their emotions and experiences in a secure environment.
Tozi's creation was a collaborative effort involving the expertise of various organisations. The Director of the DCU Anti-Bullying Centre and UNESCO Chair on Bullying and Cyberbullying, Prof. James O'Higgins Norman, highlighted the collaborative nature of the app's development. Prof. Norman emphasised that Tozi's co-design with young people aims to create a supportive online environment that prioritises well-being.
John Church, CEO of ISPCC, commended Tozi's potential to enhance the digital experiences of children and young individuals. With online safety being a critical concern for ISPCC Childline, the integration of the Childline 24/7 listening service within Tozi ensures that crucial support is only a few taps away.
Liz Roche, Head of The Vodafone Ireland Foundation, articulated the significance of Tozi in helping young people navigate the intricate challenges of growing up in a digital age. By fostering emotional exploration and providing reliable information, Tozi equips users with the tools necessary to navigate the online world with confidence.
Tozi's development as part of the Vodafone Foundation Apps Against Abuse program underscores the commitment to leveraging technology for positive social change. As part of this initiative, Tozi joins a suite of apps that have already impacted over 2.4 million individuals affected by domestic violence, abuse, and hate crime, offering them advice, support, and education.
Available around the clock and free to download on both iOS and Android platforms in Ireland, Tozi represents a significant stride towards creating a safer and more positive online space for young people. Through its engaging features, unwavering support, and educational resources, Tozi stands as a beacon of hope, empowering the digital generation to navigate the online world with resilience and confidence.
Download Tozi:
iOS: Download from the App Store
Android: Download from Google Play Store