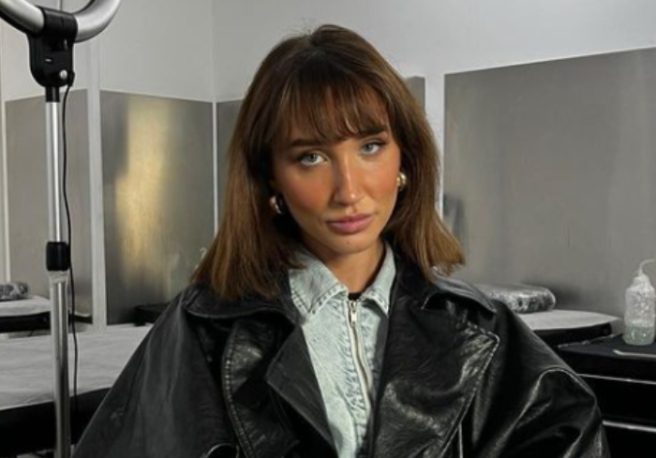 TOWIE's Megan McKenna reveals 'complications' in hospital
Megan McKenna has revealed that she is currently in hospital with 'complications' from surgery.
The reality star and singer has not posted on her main Instagram page in over a week, and fans were beginning to express concerns about her.
Earlier today, Megan took to her Instagram stories earlier today to inform her 2.6M followers of her situation.
Although the 31-year-old did not share her specific diagnosis, she did post a heartbreaking snap of herself lying in a hospital bed, looking upset in a pink hospital gown.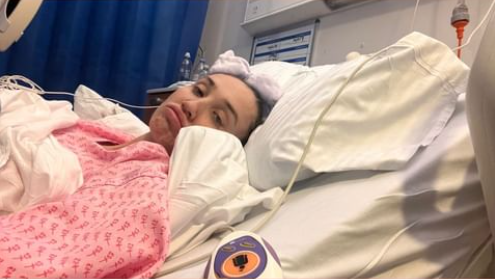 "Hello, I know I told you all I was recovering last week, I had a small procedure in my belly last Monday which has led to some complications inside… it's very painful & so uncomfortable to move," Megan admitted.
"It got worse Thursday & was admitted to hospital Friday," she explained.
The former Ex on the Beach star then went on to praise NHS staff for their care of her.
"All the nurses are so lovely. So I'm in good hands. Miss cooking my dinners & sharing with you all… Just need some good energy put out for me please so I can be better to put up my tree & cook cute winter dinners," Megan hoped.
This is not the first time in recent months that Megan has had to receive medical attention. In September, the former star of The Only Way Is Essex received painful burns to her face and ear after she had hot gravy accidentally spilled on her.
"Honestly, you can't even write it. It's obviously caught the side of my face," she detailed on Instagram after the accident.
"It looks so much better now, it's in the healing process, so it's a little bit rank. It's on my nose. I've got a huge blister behind my ear. My ear feels like it's hanging off," she added.
Megan later praised her mum for her first aid with cold water, saying: "She knew what she was doing."