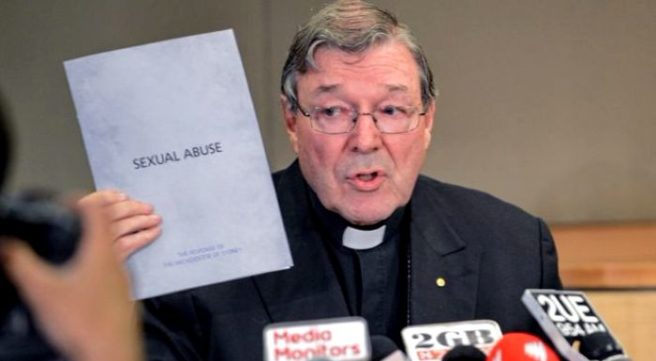 Top Australian Cardinal to be charged with sexual assault
Pope Francis' financial advisor is being charged in Australia with multiple accounts of "historical" sexual assault.
According to independent.ie, George Pell, Australia's most senior Catholic, is the highest ranking Vatican official to be charged.
George is just one member to be remanded in a long-running Catholic sexual abuse scandal.
In Rome today, Cardinal Pell said of the accusations: "I am innocent of these charges, they are false. The whole idea of sexual abuse is abhorrent to me."
Victoria state police deputy commissioner, Shane Patton, said that there were multiple complaints against the cardinal, but he didn't expand on the allegations.
The child abuse is thought to have happened throughout the 1970s.
According to a Vatican spokesman, Pope Francis has given his financial advisor a "leave of absence" in order to defend himself.
Cardinal Pell will return to Australian "as soon as possible" in order to prepare for his trial, which will take place on July 18.