TikTok reveals 5 trends all brides must have for their winter wedding
Although the summer months might feel like the most popular for weddings, the winter season is becoming increasingly more appealing for brides and grooms.
Even if you're not lucky enough to have a winter 'white wedding' with fresh snow, the blushing cold weather and magical atmosphere of a ceremony in winter can add an extra layer of happiness to your big day.
So, if you're planning on tying the knot over the next few months (or even if your winter wedding is a year or two away), there are lots of brilliant tips and tricks that you can incorporate into your ceremony and reception!
Wedding supply experts Aura Print have scoured through TikTok and have uncovered five of the most popular trends with winter weddings these days. From personal touches for the bride and groom, to fun little extras for your special guests, these winter wedding top tips will hopefully give your big day an extra bit of magic:
Hot chocolate bar
Although weddings are usually renowned for having champagne flutes and bottles of wine, if you're having a winter wedding, you could opt for something a bit more seasonal! After your ceremony, you could have a hot chocolate bar set up for your nearest and dearest to enjoy. Not only will the warm cocoa warm up your guests in the cold weather, but you can also give them an opportunity to customise their drinks with marshmallows, whipped cream and syrups. Plus, if you have any little ones attending your big day, this will be a delightful, sugary treat for them!
Wedding scarf
When brides choose to have a winter wedding, one of the biggest dilemmas they face is how to keep themselves warm when they are outside in their bridal outfit. Even if you choose to wear trousers instead of a dress, the plummeting temperatures could still have you feeling chilly! So, to try and combat the issue, you could wear a stunning wedding scarf. This extra layer will give you an added bit of warmth and comfort while you take photos outside, and it will also add something special to your outfit!
Crystal wedding
If you're a fan of everything to do with crystals, then this décor idea is for you! 'Crystal wedding' concepts have become a huge trend in recent years, not just because of their symbolism, but also because they add a beautiful layer of decoration to your wedding. There are lots of different crystals and gemstones to choose from, including rose quartz for love and citrine for joy. You can incorporate these into your wedding bouquet, jewellery or even on your reception tables.
Winter mocktail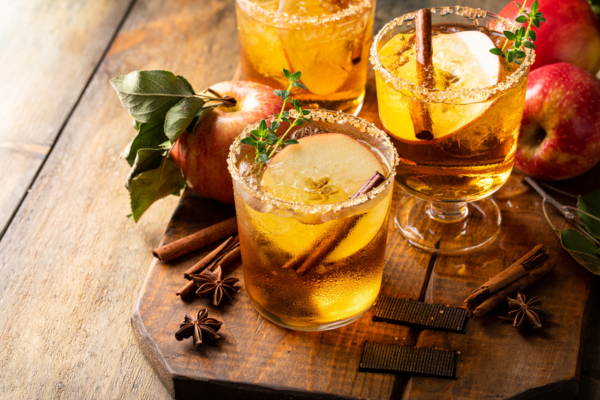 Similar to the hot chocolate bar, winter mocktails are a perfect choice to have for those who wish to consume non-alcoholic beverages during the reception. If your guests fancy drinking something luxurious and indulgent, then there are plenty of options with mocktails. Whether you choose to serve classics such as mojitos and martinis, or something a bit more festive like non-alcoholic mulled wine, we're certain that your alcohol-free guests will be delighted with these!
Snow White
The brand-new live action version of Disney's Snow White might not be released until March 2025, but that doesn't mean that you can't draw inspiration from the beloved princess for your nuptials! For a Snow White-esque wedding, it's all about ensuring that you have magic, romance, and vintage charm incorporated into your celebration. Keep an eye out for venues with beautiful gardens and stunning architecture, as well as including lots of greenery and nature in your decorations. Your wedding will end up looking like a mystical woodland dream!