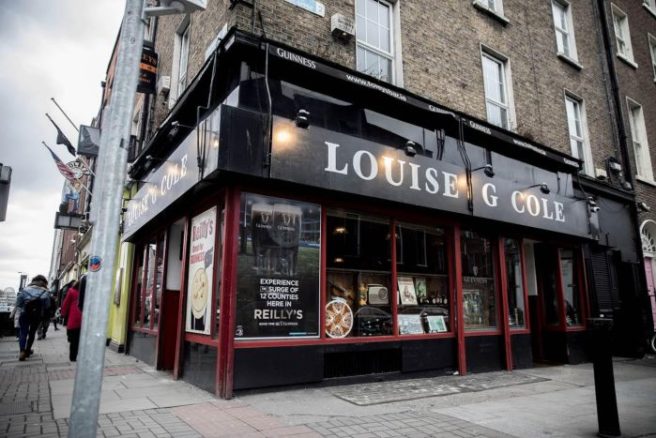 Three well-known Dublin pubs are changing their names this weekend
Eagled eyed early morning commuters might have noticed that some of Dublin city's most famous bars have mysteriously changed names overnight. Toners Yard is now 'Tobin's', The Waterloo is 'Finnegan's', and Reillys on Merrion Row is 'Cole's'.
What's happening?
As well as mysterious new names, these bars have a little more in common.
They were all favourite spots of some of our literary greats who liked to stop in, let their creative juices flow and get some inspiration.
Dracula author Bram Stoker was a frequent visitor to Toners, and even though he wasn't a pub fan, WB Yeats once stopped in for a glass of sherry, brought by Oliver St. John Gogarty on his first visit to a traditional Irish pub.
Up the road in the heart of Patrick Kavanagh's Baggotonia, The Waterloo Bar was a favourite haunt of the Stony Grey Soil poet and the legendary Borstal Boy Brendan Behan, widely regarded as one of the greatest Irish writers and poets of all time.
More recently Seamus Heaney stopped in for literary libation. Kavanagh, Behan and their comic genius contemporary Flann O'Brien are also known to have a sat on a stool in pubs further down Baggot Street and Merrion Row, with names today including Foleys and Reillys.
Wednesday night saw Hennessy announce the winners of the 47th annual Hennessy Literary Awards and like the end of mystery novel it all becomes clear when we read that Aaron Finnegan won the First Fiction category, Louise G. Cole won for Emerging Poetry, and Manus Boyle Tobin won for Emerging Fiction, as well as being named the Hennessy New Irish Writer of the Year.
So for 48 hours this weekend Toners Yard, The Waterloo and Reillys will be known as Tobin's, Finnegan's and Cole's to celebrate new Irish writing and the literary achievements of this year's Hennessy Literary Awards winners.