This tragic post reveals the realities of having a homeless loved one
Homelessness is a serious problem in Dublin, and it's one that many people choose to ignore.
However, the tides are turning, as people have been forced to pay attention to the plight of homeless people sleeping rough on Dublin's frosty streets as guerilla activist group Home Sweet Home battles to maintain control of Apollo House, an empty building which has become a safe haven for the homeless in recent weeks.
One Facebook page, Homeless Awareness, has been raising awareness about Dublin's crisis since 2014, but the creator of the page has just shared his experiences with having a homeless brother, and the tragic circumstances which led to his homeless status.
The post, which has been liked and shared hundreds of times, details the life of Darren, the page's founder, and his brother.
"This is my brother Shane. Shane has been homeless over 10 years battling a drug addiction, we both grew up in a middle class home fostered by a nice family."
"Me and my brother got fostered by a lovely family in Rathmines. I was aged three and my brother was four."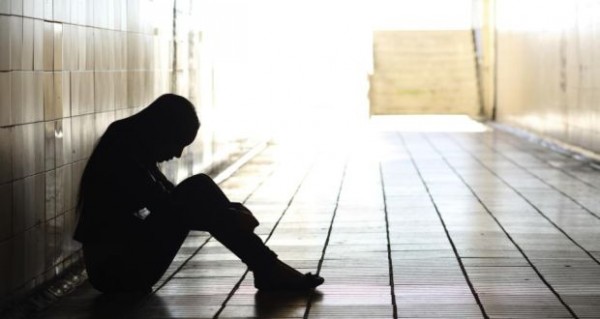 "My brother left at the age of 17 to go live with the Peter McVerry trust over in Ballymun by time he was 18 he was on heroin."
"I didn't know he was on the stuff till a few years later when people would tell me 'I seen your brother in town he didn't look the best he was on drugs!'"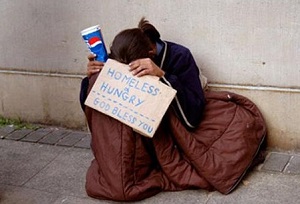 Darren then shares his experiences with becoming homeless himself, after being kicked out of his foster home at age 18.
"When I was 18 got kicked out of my foster home and I was homeless for a few months sleeping on a friends sofa or sometimes in peoples sheds or the streets."
"I was so scared the first time I slept out on the streets of Dublin. It was the longest night ever walking around trying to find somewhere to sleep. It was hard."
@GeneKerrigan @simoncoveney
Walked around Dublin for about 6 hours. In all my life I have never seen so many people homeless. pic.twitter.com/211lW6on6v

— fraggle casper (@casper_fraggle) December 23, 2016
Thankfully, he has managed to turn his life around.
He is now in a stable relationship and has two children, all with a roof firmly over their heads.
However, there is a sense of guilt over the fact that he cannot take in his brother.
I have agree, the homeless issue needs to be dealt with! Let apollo house become a shelter in Dublin! #apollohouse

— Liam Davis (Lake) (@NatterIKH) December 23, 2016
"Before anyone says why don't you help him, take him in, I have done."
"But he has robbed me and I can't take that risk again of losing my home, but I've always done my best for my brother and any other homeless person out there."
Shane is still homeless and living on the streets but the author admits that he hasn't seen him for many months.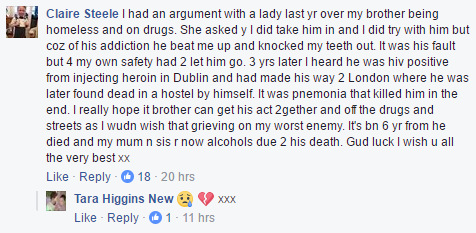 The post is gaining a plethora of sympathy in the comments, as people share their own personal stories of living with a homeless relative.
This isn't the first time a homeless person's personal story has gained national attention.
Three weeks ago, Cinematography student Fionn Kane highlighted the crisis by shooting an emotive video called I'm Still Human, focusing on the hardship faced by James, a homeless man who has been living on the streets for six years.
James reveals the horrific realities of life as a homeless man in Dublin, and tells the camera how he has been assaulted, humiliated and even urinated on while sleeping rough.
A Facebook post involving James also went viral last month after he was asked to leave McDonalds on O'Connell street despite being a paying customer.
Almost 7,000 people are now homeless in Ireland, according to the latest figures from the Department of Housing.