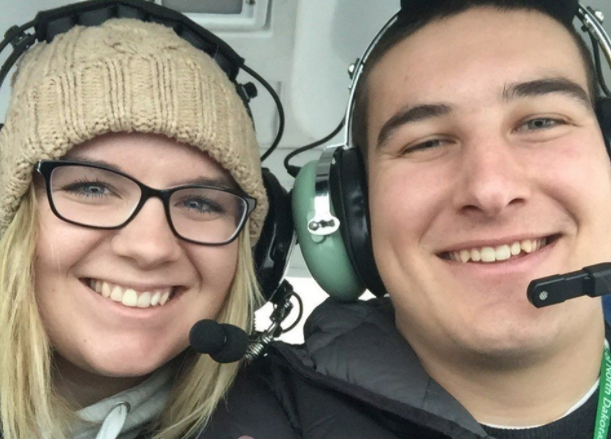 Taking proposals to new heights: This lad made headlines with his
Way back when, Gavin Becker asked Olivia Toft to their high school prom by writing 'Olivia, you rock'… on a rock.
Goofy? Yes. Would we have accepted? Also, yes
So, when Gavin decided to ask Olivia to marry him in recent days, he decided to go for a relatively a similar approach.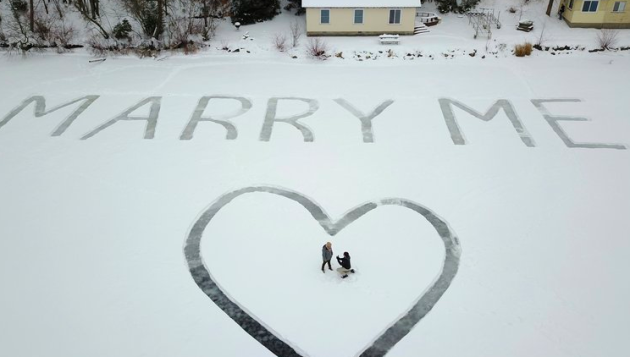 Gavin, an aviation student, took his girlfriend on a plane ride, and as they coasted over the banks of a frozen lake in Northern Minnesota, Gavin pointed Olivia in the direction of a question written in the snow.
The question was 25 feet tall, took more than 4 and a half hours to create and elicited the response Gavin hoped for.
Olivia said yes. And we're swooning.
After landing the plane, the University of North Dakota student took his new fianceé into the middle of the enormous heart and made it official by getting down on one knee.
BRB, crying.