THIS is the reason why Mac Miller wasn't in Ariana's burn book
Thank U, Next has racked up an incredible 89 million views and counting.
The video smashed Youtube's record for the most views in 24 hours and it's still trending as number one.
It doesn't really come as a surprise since it incorporated all the films of our entire adolescence and, of course Kris Jenner as Regina's mum was just iconic.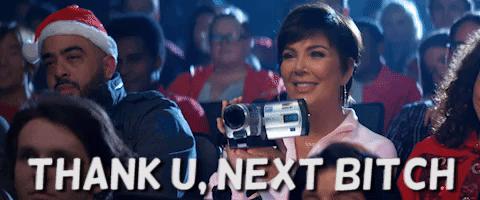 But as we've combed through the video for the millionth time, it becomes clear that Mac Miller is missing from Ariana's burn book and the singer has spoken out to why.
Replying to a fan who tweeted: "When she flips through the thank u next burn book and pics of her with Sean, Ricky, Pete & Mac arrive……………we had to f*cking stan."
But Ariana said the reason why Mac Miller wasn't in the book was because he had a special place next to her.
M ain't in the book he next to my bed

— Ariana Grande (@ArianaGrande) November 23, 2018
"M ain't in the book, he's next to my bed," she replied.
If you've been dissecting the video as much as we have since it's release, you'll spot that before the singer closes the burn book, she belts out: "Wish I could say thank you to Malcolm, 'cause he was an angel."
Now time to super zoom and those of you who are eagled-eyed, you will see on her nightstand, a number of picture frames – though we can't make out what's in them, we can only presume from Ariana's tweet that they're pictures of her late ex.
Heartbreakingly, Malcolm passed away from an overdose in September.
Ariana has paid tribute to him by covering up some old 'Pete' ink with a tattoo in Malcolm's honour.