This abandoned dog landed himself a full-time job at a petrol station
There is nothing worse than people who abandon their animals, so when we heard this story about Negao, a lovely lab who was abandoned by his owners, our hearts broke just a little bit.
While it is awful that he was left for dead by his previous owners, his new family are literally saints.
Negao was left at a petrol station in Mogi das Cruzes, Brazil, and the owners Sabrina Plannerer and her partner took him under their wing after purchasing the site.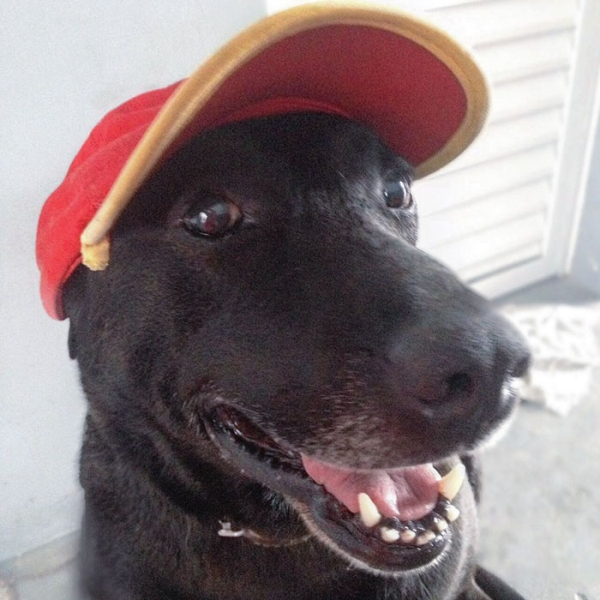 While they showered him with love and attention, they were also quick to put him to work at the filling station, so the gorgeous black lab would have something to all day while his new family were working.
"We adopted him immediately and got him all the care animals need," said Sabrina, according to The Metro.
"We bought him food, a dog house, and a leash to take him on walk."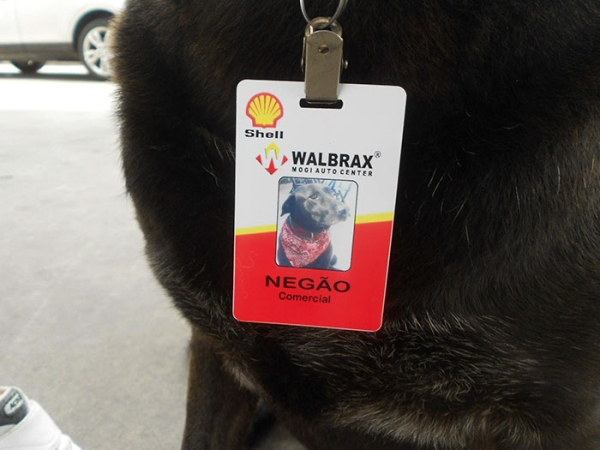 The adorable pupper even has his own uniform at the petrol station, which consists of a peaked cap and name tag.
"Customers love him. Some people even bring him toys," said Sabrina.
You might be wondering what kind of job Negao does at the petrol station, and rather than working behind the deli or assisting at the pump, the labrador provides top notch customer service to those who frequent the store.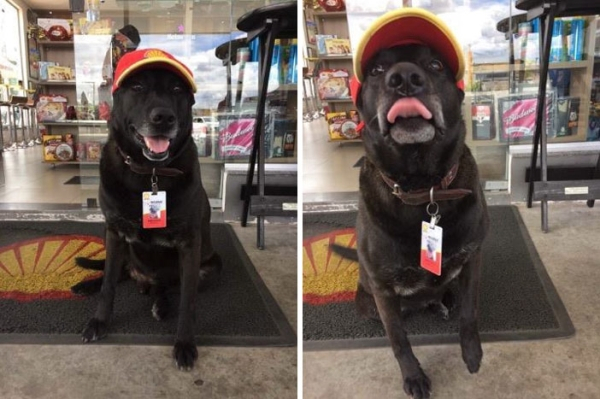 The sweet animal greets customers and gives them all the attention they could want while filling up their gas tanks.
We cannot deal with the cuteness.
Pictures: Sabrina Plannerer