'They're not fans' Ed Sheeran on why headlining Glasto excites him
He may have sold out some of the most iconic music venues in the world, but that fact most certainly hasn't gone to Ed Sheeran's head.
With his headline gig at Glastonbury looming, the 26-year-old singer admits that while he's excited by the prospect, he's acutely aware that he's not playing to his standard demographic.
Speaking to the BBC recently, the Thinking Out Loud singer acknowledged that his inclusion in the festival's line-up may come as a surprise to some.
"I'm definitely the one that's out of place on that list," he said. "But I think that's an exciting thing."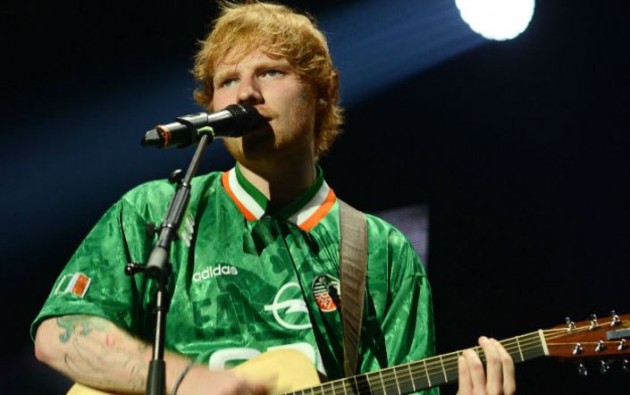 Ever ambitious, Ed insists that the festival essentially acts as a potential platform to win more fans.
"I'm actually more excited for this than I was for my Wembley Stadium shows because when you're playing your own shows you're not really winning anyone over because they've all parted with cash to buy a ticket, so you've already won them over.," he said.
"But I think I'm going to be playing to a lot of people who might have heard some of my songs on the radio, but they're Glastonbury goers, they're not fans of me," he explained.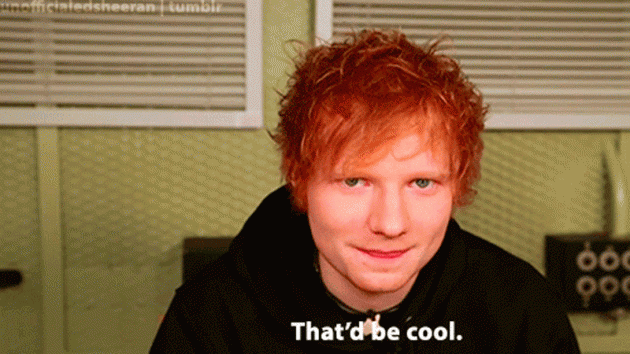 Seeing the opportunity as a vehicle to increase his fanbase, Ed continued: "Knowing that there are people in the audience who possibly don't even like my music at all and are just there to sort of see, that excites me."
Foofighters and Radiohead are also headlining alongside our beloved Ed.