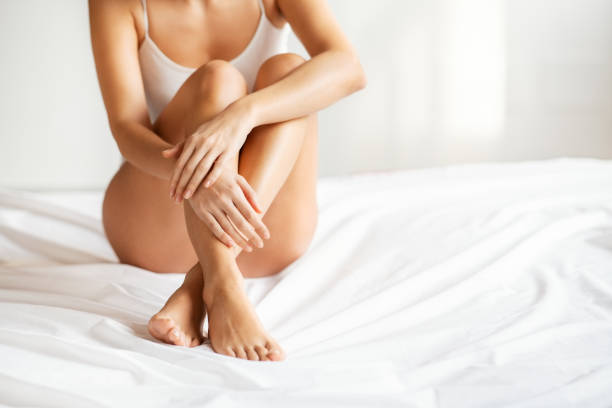 Thérapie Clinic have started their Summer sales for Laser Hair Removal
With the rising temperature and beach days just around the corner, now is the perfect time to say farewell to the hassle of traditional hair removal methods and embrace a smoother hair-free lifestyle. Shaving, waxing and plucking can be extremely inconvenient during the summer months, not only can it result in irritation, razor burn, and ingrown hairs can be a nightmare to deal with.
Thérapie Clinics can help eliminate these issues through Laser Hair Removal, a treatment that will provide a long-lasting solution for a hair-free life. And the best part? Thérapie Clinic is offering their LOWEST PRICES EVER as part of their flash sale with prices starting from €14.95.

The Benefits of Laser Hair Removal:
Lasting Results: Unlike temporary hair removal methods, laser hair removal provides long-lasting results, reducing hair growth significantly over time.
Convenience & Time Saving: Traditional hair removal methods demand constant upkeep and regular appointments. Laser hair removal provides a convenient alternative by targeting multiple hair follicles in a single session, reducing the overall number of treatments required.
Personalised Approach: Thérapie Clinic experienced professionals conduct thorough consultations to understand each client's specific needs and tailor a personalised treatment accordingly.
Affordable: Committing to a lifetime of waxing or shaving tends to add up, at Thérapie Clinic they are offering Laser Hair Removal for as little as €14.95 which is their lowest price ever and the results are incredibly long-lasting!
Whether it's for a beach vacation, poolside lounging, or any summer activity, Thérapie Clinic's Laser Hair Removal will provide a confidence boost allowing individuals to feel their best all summer long.
Thérapie Clinic offers free consultations where customers can sit down with a medical professional and discuss the best course of action to meet the customers' needs without any financial commitment.
Laser hair removal key offers:
Underarm – Now €19.95, Was €50
Any Bikini Line and Underarm – Now €24.95, Was €80
Lower Leg, Any Bikini and Underarm – Now €69.95, Was €179
Full Leg, Any Bikini and Underarm – Now €79.95, Was €199