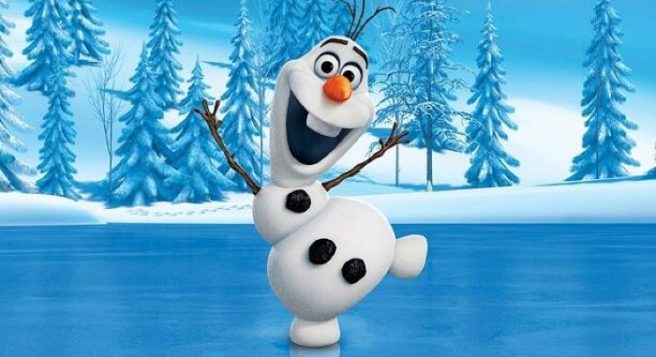 Here's the trailer for Olaf's Frozen Adventure (it's pretty damn sweet)
Frozen was probably one of the most popular movies of the century, and we've heard more than our fair share of Let It Go renditions to last us a lifetime.
Saying that, we can't wait for Frozen 2 to debut, and all of the characters to enter our lives again.
But until then, Disney/Pixar will tide fans over with Olaf's Frozen Adventure.
Yep, the spin-off featurette is due to hit our screens in November and the trailer for the flick has finally landed.
The short movie will have four new songs, and is going to be 21 minutes long.
In Olaf's Frozen Adventure, Olaf goes on holiday to find Anna and Elsa new Christmas traditions, since they don't have any of their own.
While travelling, Olaf discovers new traditions from all around the world.
He then goes back home and teaches Anna and Elsa about all the things he learned, and how everybody can be involved in the new traditions in the castle.
Pretty sweet, huh? We're looking forward to seeing this.