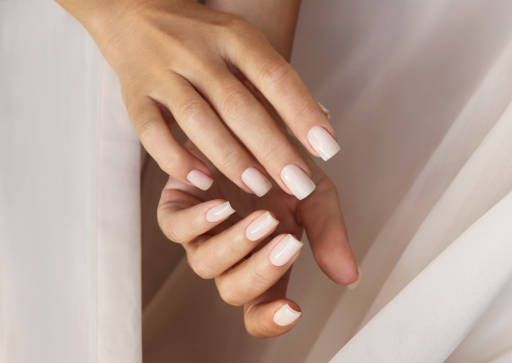 The new Autumn Nail Trends to know for 2023, according to the pros
Now that Autumn is here, our mani colour palette is doing its customary seasonal shift away from neon's and pastels. And if you were to hazard a guess at which shades are swapping in, you'd be correct at naming deep berries, browns and dark tones – but they're joined by more unusual shades and finishes (think nudes, mattes and metallics).
To get inspired for the upcoming season, check out the biggest nail trends with the help of Sally Hansen to recreate these looks at home.
Glossy Navy
The cool girl shade this season is glossy navy. True, it's seasonless and works well all year round, but it really comes into its own if you're after something dramatic but classic in the Autumn.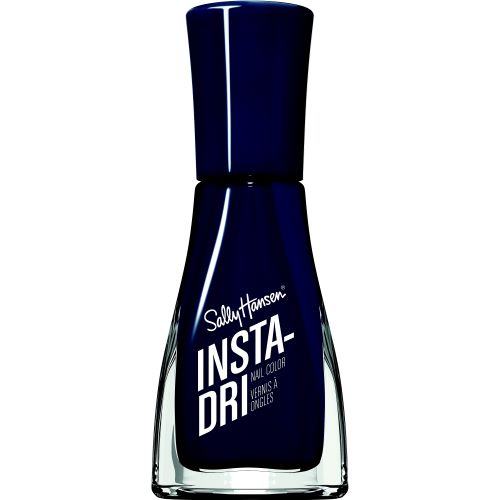 Get the Look with Sally Hansen Insta-Dri in Midnight Drive (RRP €6.99/£4.99). Insta-Dri dries in 60 seconds and requires just a single step so you can take that nail look to-go anytime, anywhere. Formulated with a base and top coat for extended wear and full-coverage, streak-free shine.
Milky Nails
A flattering neutral manicure is a forever classic, this trend isn't going anywhere. And in the transitional seasons it goes with any outfit even as the weather fluctuates and it's hard to figure out what to wear. The neutral manicure of the moment almost perfectly matches your complexion. Using a slightly sheer shade lets your skin tone peak through giving the illusion of a seamless match.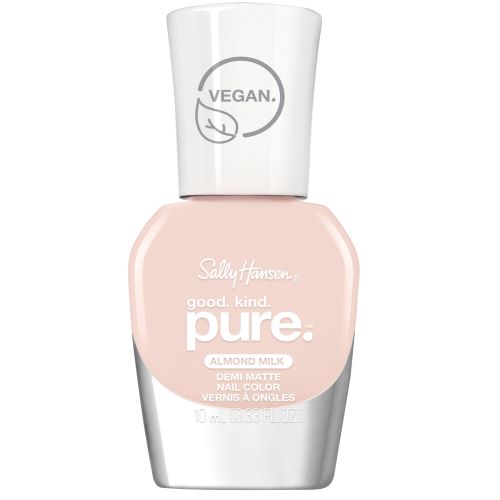 Get the Look with Sally Hansen Good. Kind. Pure. in Almond Milk (RRP €11.99/£9.99). Plant based, 100% vegan nail polish, for beautiful colour and shine without compromise.
Metallics & Chromes
Metallics and chromes with hints of gold and silver are a great way to come into the cooler months. The models on many of the A/W catwalks wore silver chrome nails, so that's pretty much confirmation that the metallic mani trend will be huge for fall 2023.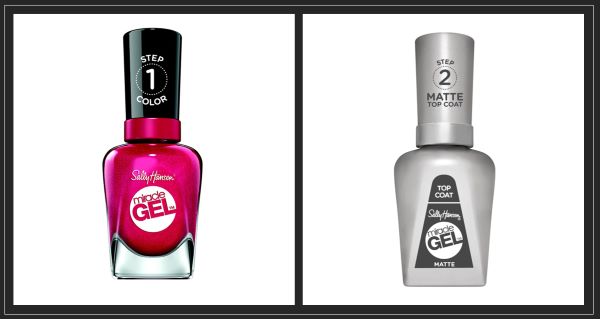 Get the Look with Sally Hansen Miracle Gel Nail Polish in Bordeaux Glow (RRP €11.99/£9.99) with Miracle Gel Matte Top Coat (RRP €11.99/£9.99). Our ultimate chip-resistant nail polish, Miracle Gel™, is patented technology for longer wear. No UV lamp required.
Café Colours
We know browns can be neutral shades, but the colour is going to be so huge this season it needs its own category. Manicures in every shade available at the coffee house will be all over the place. Plus, since there are so many variations in the café colour family you can expect brown to be the colour for monochrome swirl designs this season as well.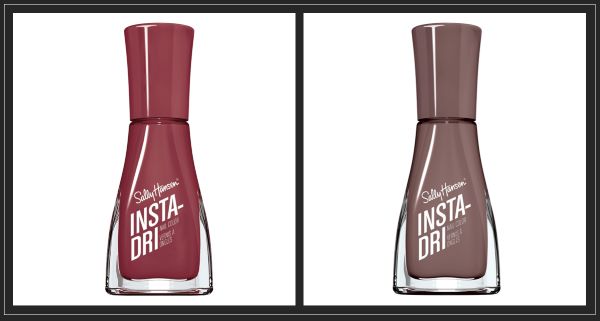 Get the Look with Sally Hansen Insta-Dri in Slick Slate or Expresso (RRP €6.99/£4.99).
Classic Dark Reds
Darker colours are always a big hit for Autumn. They're a good transition from summer to autumn and look good against all skin tones. The traditional fall colour has surged in popularity this year so expect to see if everywhere.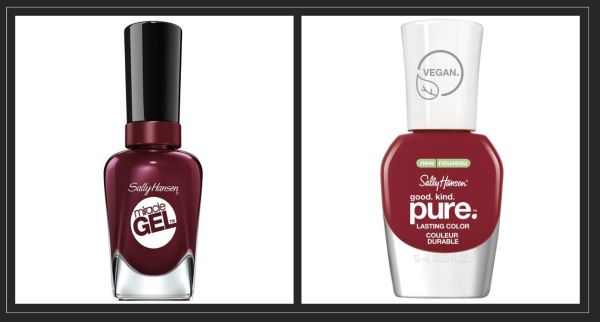 Get the Look with Sally Hansen Miracle Gel Nail Polish in Wine Stock (RRP €11.99/£9.99) or Good. Kind. Pure. in Cherry Amore (RRP €11.99/£9.99).
Sally Hansen is available nationwide from all major pharmacies as well as a selection of online retail outlets.