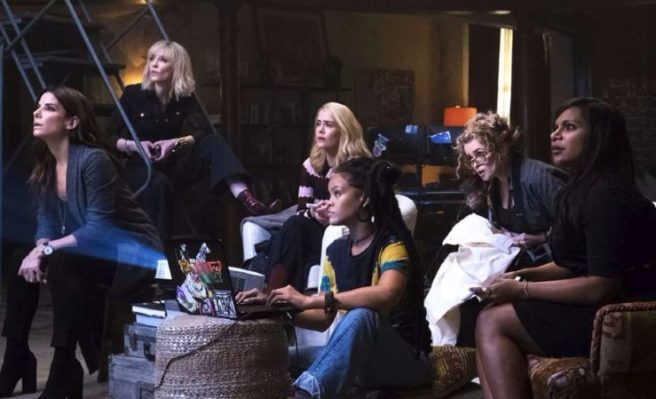 The all-female cast of Ocean's 8 won't stand for premature criticism
We all saw it happen with the all-female remake of Ghostbusters, and Sandra Bullock is refusing to see it happen with Ocean's 8.
Discussing the spin-off movie of the Ocean's Trilogy, the Oscar-winner, who will play Danny Ocean's ex-con sister Debbie, urged critics to suspend their cynicism and wait for the movie's release before casting aspersions on it.
Paying tribute to her co-stars, Sandra told Entertainment Weekly: "I mean, I'll tell you, we've got some feisty women that will fight right back. It's like, let's just take a breath and let's just see if we come up with something fun."
"There should be a moratorium," she argued. "There should be a rule, you're not allowed to say anything nasty until after it comes out. Obviously that's never going to happen."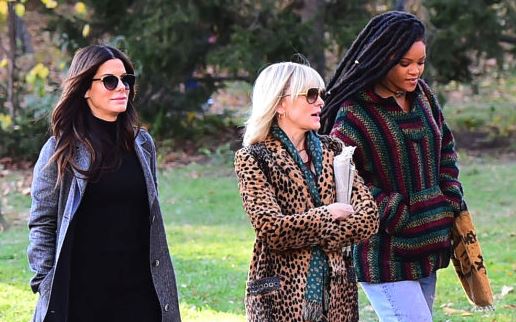 Sandra is keen to remind film-goers that she is not attempting an all-female remake (although, kudos if she was), but instead creating a whole new story – an endeavour which shouldn't warrant criticism.
"We're not a reboot," she explains of the movie which will star Anne Hathaway, Cate Blanchett, Mindy Kaling, Sarah Paulson and Rihanna. "We're just a 'this is what's happening in 2017'."
"It's not even a passing of the torch. It's a parallel story of another family member that was raised in the same family Danny Ocean was and what happens when Debbie steps out of jail with all of these amazing, powerful women."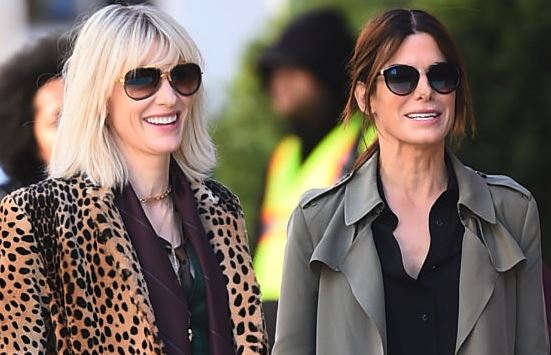 Sandra has taken great solace from the all-female cast, telling the publication: "We all were like, okay, let's just take care of each other for these six months and relish this opportunity we're being given."
While Sandra certainly sees the merit in the approach, she refuses to be pigeonholed by lazy critics.
"We don't want it to be just for women. This is not a man-hating. We love the men. There's men in this movie. We love them. But this one heist needs women."
Hear, hear!
Feature Image: Barry Wetcher/Warner Bros