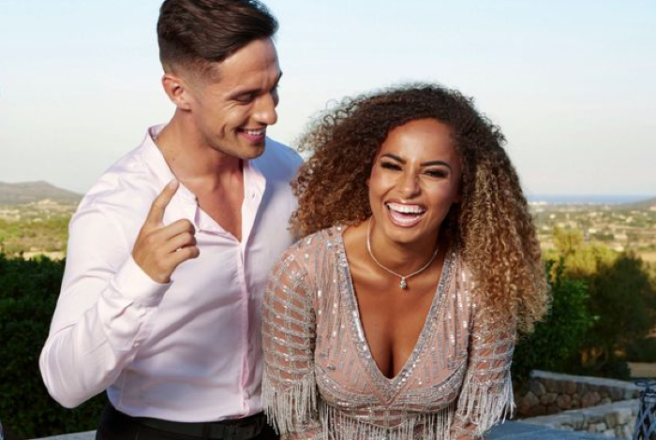 Considering every single Love Island couple from season four broke up within six months, we don't have high for series five's lovers. Not even Greg and Amber (hello, Limerick to Newcastle?).
New data has now revealed that the couples will break up after only 69 days, and our jaws ain't hitting no floors. The show really doesn't produce romance, just pure lust and instant fame.
Watches2U have analysed the length of time that the couples usually stay together within one year of leaving the villa, and the Islanders are set to pie each other off by October 6, 2019.
The data analysed how many of the top three couples were still an item after their series ended, and just three of the 12 couples were staying strong 365 days after the series they starred in finished.
Cara and Nathan broke up 273 days after the show finished, but got back together a year later. It's clearly not an easy feat to make it as a couple 'on the outside', as the study proves.
With each series that goes on, surviving outside of the villa appears to be causing more problems- most likely because of the ITV reality show's massive growth in popularity.
Cheers to our #LoveIsland 2019 finalists!

The vote is now OPEN! Head to the app now to choose your winning couple. pic.twitter.com/Yi2jUoAVIK

— Love Island (@LoveIsland) July 28, 2019
Series two couples were going strong for an average of 334 days, and one relationship even ended with marriage (Olivia and Alex) and a baby for one lucky pair of Islanders (Cara and Nathan).
Season four pairs were loyal for just 159 days on average, barely making it to Christmas.
The pilot season was considered an anomaly, as only two romantic couples placed in the top three and lasted only three months. It's no formula for catching a long-term boo, that's for sure.
The team predicts that the top three season five couples will last a total of 69 days on average, which is pretty measly.
There was a huge amount of tactical recoupling this year, and more than the villa's fair share of fuckboi snakes (Danny, Michael, Jordan- looking at you).
The lack of strong couples and exclusivity are the reason for such a small prediction, but we're praying that #Gramber survive longer than that.
Watches2U created a graph to depict how long the final three couples lasted within the first year of leaving the villa.
From this, the percentage decrease in relationship length between each series from two to four was investigated, calculating an average percentage decrease of 24.065 percent.
This means that the data predicts series five's couples lasting 19 percent out of 365 days- just 69 days in total. Sob. Come on Greg and Amber, prove them wrong.
Feature image: ITV/REX