From minor hook-ups (Selena Gomez and Orlando Bloom anyone?) to full scale relationship chaos (that award goes to Perrie and Zayn, for sure), we consider ourselves pretty well-versed in celebrity relationship history.
But not every rendez-vous is common knowledge – in fact, there are more than a few star-studded romances that totally passed us by.
Here are just 11 couples you (probably) never knew dated…
1. Ryan Reynolds and Alanis Morrisette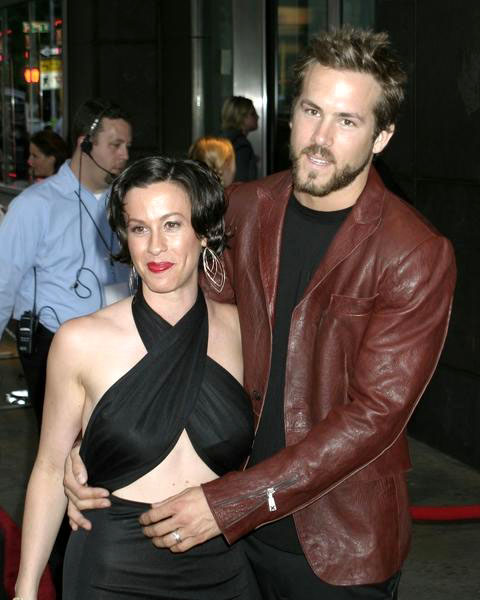 Even though you may have figured Ryan had a bit of a thing for blondes (Scarlett and Blake, hello!), it turns out that one of our favourite Hollywood heartthrobs was in fact with a certain talented brunette.
Ryan and Alanis dated for over four years and at one point were even ENGAGED. They called off the entire thing in 2007.
2. Matthew McConaughey and Janet Jackson
Back when Matthew was Oscar-less and way before he was starring in rom coms with J-Lo, he was also briefly courting a certain Jackson. No, not Michael unfortunately but the one and only Janet whom he met at the Grammys in 2002.
Though Matthew never admitted to the pairing, Janet described the romance as 'a brief fling,' a very common occurrence in Hollywood it seems.
3. Jared Leto and Cameron Diaz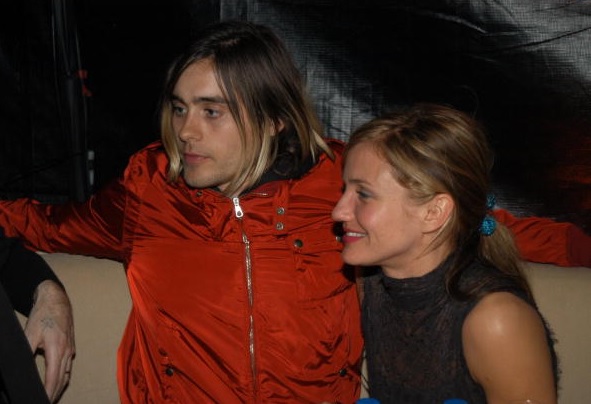 Another Oscar winner, the multi-talented (and irresistibly delicious) Jared dated Hollywood it-girl Cameron for FOUR YEARS. How did we not know this?
The gorgeous couple were together from 1999.
4. Sofia Vergara and Enrique Iglesias
We can only fathom the Latin spice involved in this relationship. Before becoming famous in her own right with Modern Family, Sofia was MOST famous for dating the Spanish heartthrob.
5. Helen Mirren and Liam Neeson
Yep, our very own Liam was smitten with cinematic royalty back in the 1980's. Apparently having met on the set of the film, Excalibar, they fell madly in love.
Liam later told CBS News: "Oh my God. Can you imagine riding horses in shiny suits of armour, having sword fights and stuff, and you're falling in love with Helen Mirren? It doesn't get any better than that." We can't! So cute!
6. Vanessa Hudgens and Josh Hutcherson
When we think of Vanessa's dating exploits, we salivate to think of Zac Efron and her current beau Austin Butler. Somehow we can't quite fit the Hunger Games star Josh into the mix.
Having apparently met on the set of Journey 2: The Mysterious Island, it doesn't seem that this romance ended amicably. Speaking to Seventeen Magazine in 2013, Josh said: "I think getting broken up with is worse than breaking up with somebody. For me it hurts more when you're ready for something to keep going and the other person isn't." Ouch.
7. Mischa Barton and Jamie Dornan
Wait, what? How did these two even meet? Our favourite Northern Irish eye candy of 50 Shades of Grey fame apparently dated Marissa from the O.C. Yep apparently these two had a proper, albeit brief, romance back in 2007.
8. Simon Cowell and Carmen Electra
Inside sources have said that these two were mad about each other at one point back in 2012 .
9. Sandra Bullock and Ryan Gosling
Before The Notebook and before Rachel McAdams, there was Sandra. Dating for an entire year, Sandra was 16 years older than the promising actor.
He apparently still counts her among his best girlfriends ever. Awh! Wait, but how many have you had Ryan?
10. Britney Spears and Colin Farrell
Ah, yet another of our famous exports doing the rounds in Hollywood. Alleged to have dated back in 2003, Britney quickly brushed off the rumours.
Cheeky chappie Colin even reportedly sent Brit a t-shirt saying "I slept with Colin Farrell and all I got was this lousy t-shirt." We can't imagine the two remained friends…
11. Justin Timberlake and Fergie
Way back in 1996, before double denim and Britney, a fresh faced 16 year old Justin had a brief romance with the then 23 year old Fergie.
Though the romance failed, the duo remained amicable following their split.