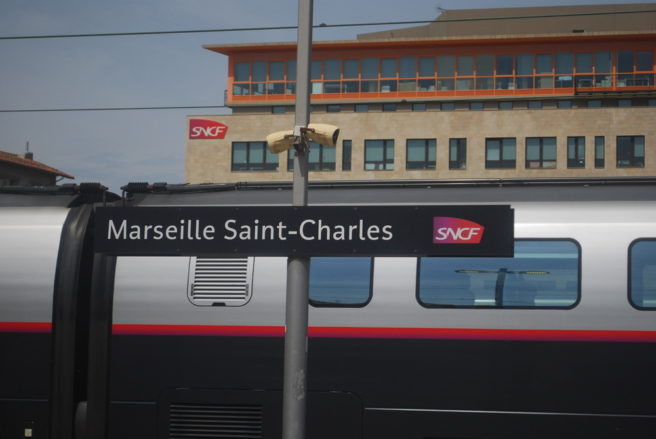 Two women have been killed in a knife attack at Marseille's Saint Charles train station in southern France.
The assailant, believed to of North African origin, was shot dead by security forces shortly after the incident occurred.
Media reports suggest that the attack is being treated as an act of terrorism, with one unnamed officer telling France's Le Monde newspaper that the perpetrator had cried "Allahu Akbar" (God is greatest).
The French national police force tweeted an update on the situation shortly after 2pm this afternoon.
#MarseilleGareSaint-Charles @PoliceNat13 . situation figée , auteur neutralisé et abattu.Trafic SNCF interrompu.

— Police nationale 13 (@PoliceNat13) October 1, 2017
Traffic in and out of the train station has been stopped and police had earlier asked people to avoid the area.
According to BFMTV, the attacker was killed by French soldiers who were already in the station as part of Operation Sentinelle – an initiative which sees combat troops protect key sites amid an ongoing state of emergency.
Feature Image: J. Louis Bryson