We were elated when the handsome and genuine 'good guy', Ryan Thomas, was crowned the winner of this year's Celebrity Big Brother.
This season, as always, was packed with heightened drama, especially after the Roxanne Pallett scandal.
The only thing that got the Coronation Street star through the whole ordeal was the love and support of his family.
He was moved to tears when he received an encouraging letter from his brother Scott while he was in the Big Brother house saying, "You've shown the nation just how amazing you really are."
So, when the CBB winner finally got to return home to see his family, he was overjoyed.
Ryan shared a heartwarming video of him picking up his daughter from school for the first time in weeks.
Little Scarlett is overwhelmed when she sees her father outside her school. She throws down her backpack and runs to him, shouting happily: "Daddy, daddy, daddy!"
Wiping away tears, Ryan embraces his nine-year-old in a bear hug and refuses to let go.
The two cling to each other with so much love, unable to stand how much they have missed their special father-daughter bond.
Commenting on the emotional reunion, Ryan writes "complete" with a heart beside it. During his time away, the dad has felt as if a part of him was missing.
The former Corrie actor also posted an adorable photo of his daughter smiling down at his baby niece, Elsie Rose.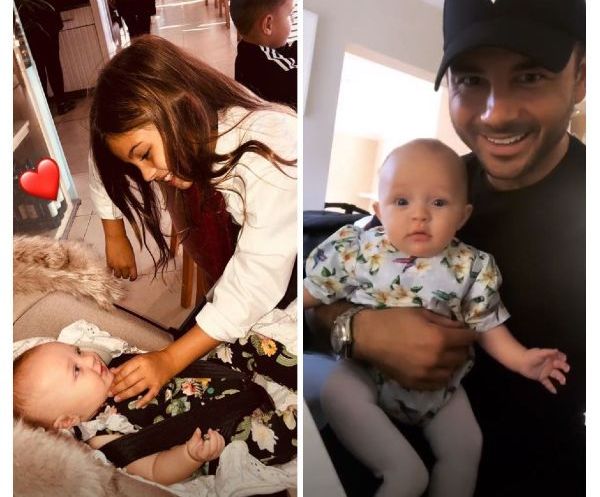 He could not believe how much his little niece had grown in the time he had been gone.
We are so happy that Ryan is finally reunited with his family, and we can't even with how cute this doting dad is.