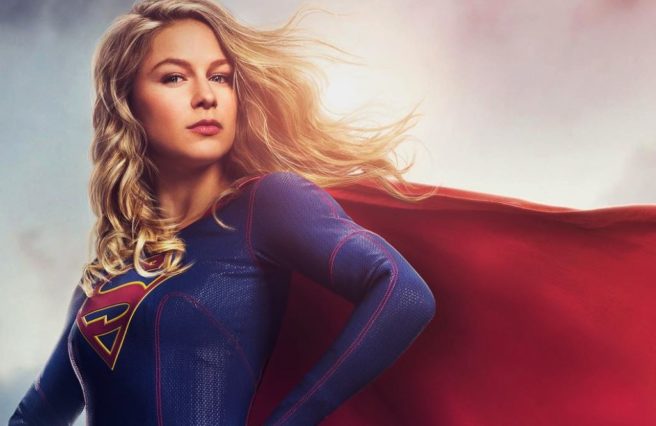 The CW's Supergirl has just announced it's latest casting addition and it is proving to be a divisive decision already.
Last weekend, during the show's panel at San Diego Comic-Con 2018, producers of the hit show stated that the role of Nia Nal will be played by Nicole Maines, making her television's first ever transgender superhero.
She will join the production for the upcoming fourth season.
The actor, who previously starred in Royal Pains, will play a new member of CatCo's reporting team.
"I wish there was a trans superhero when I was little," Nicole Maines on joining #Supergirl https://t.co/8Kc5uD5mDU

— Chancellor Agard (@chancelloragard) July 21, 2018
According to Entertainment Weekly, Nicole said of her character, ''she has this ferocious drive to protect people and to fight against discrimination and hatred. She's the superhero we need right now."
It was announced back in May that a transgender character would be coming to Supergirl but now that we have the actor in place, it has gotten very real.
Nicole spoke to Variety about how she feels stepping into this role.
"I haven't really wrapped my head around it. It feels fitting to say with great power, comes great responsibility.''
She continued, ''we can be whoever we want, we can be superheroes, because in many ways we are. We've had trans representation in television for a while but it hasn't been the right representation."
"We've had trans representation on television for a while but it hasn't been the right representation," says Nicole Maines, who will play TV's first trans superhero on #Supergirl https://t.co/xsvh5qAJZ3 pic.twitter.com/P9BVkbUY96

— Variety (@Variety) July 22, 2018
Reactions to the news on social media have been mixed.
Lots of people are happy with the news, with one writing, ''I'm literally crying right now. I never thought I'd see the day where we'd actually see this happen.''
Others hit back at negative comments, with one person saying, ''so many narrow minded people here, I hope someday you'll be brave enough to open your eyes.''
This isn't the first bit of history-making news to come from the CW this week.
It was just announced that a Batwoman series is in the works, which will be the first live-action superhero series with an openly gay lead at its centre.
"It's such an important issue right now in our society and in the world. And so it seems only fitting that we have a trans superhero for trans kids to look up to. I wish there was a trans superhero when I was little,'' Nicole has said of this news.
Supergirl will return to our screens on October 14th on the CW.