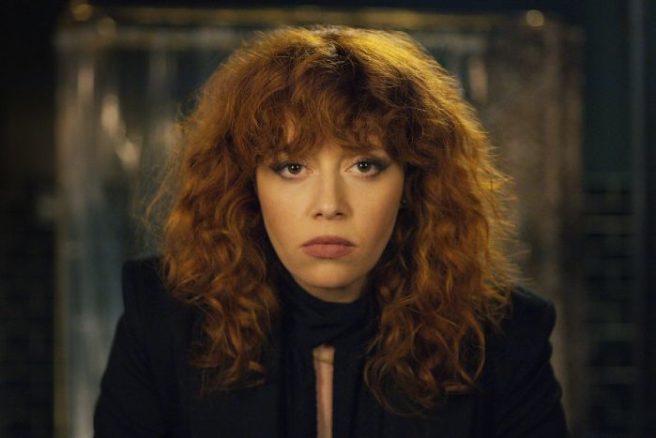 Here we go again guys – get ready to die.
The UNREAL Natasha Lyonne, owner of the World's Greatest Hair, is heading back to Netflix with a second season of Russian Doll.
Best news ever, right?
The comedy became a surprise hit in February with its dark humour and phenomenal cast hitting all the right notes.
It's centered on Nadia, played by Lyonne, who repeatedly finds herself at the exact same point of her birthday party – staring into the mirror as she washes her face before heading back out.
We meet Charlie along the way who is also stuck in the same loop as Nadia and together they try and figure it out.
The news about season 2 came from Natasha, who posted a video with the infamous song – Harry Nilsson's Gotta Get Up – in her bathroom.
Sweet Birthday, Babyyy! #RussianDoll is coming back for Season 2. Let's get loopy. pic.twitter.com/kVmPsFG7M2

— Russian Doll (@RussianDoll) June 11, 2019
We're gonna have eight more episodes to devour and we know they will be fantastic as Lyonne is the creator and executive producer of the show, alongside Amy Poehler, and Leslye Headland
Fans were delighted with the news and took to social media to express their happiness.
One said, ''I've been waiting for millions of years. This literally made my day.''
While another wrote, ''I binged season 1 when it first came out, I still have " gotta get up, gotta get out, gotta get home before the morning " so how soon is soon on season 2?''
And as for us? WE. ARE. BUZZING.