Monday night saw one of worst acts of terrorism the UK has ever seen.
22 people were killed and a further 59 injured after a suicide bomber detonated a device at an Ariana Grande concert in Manchester Arena.
As those caught up in the event scrambled to find their loved ones, Stephen Jones, a homeless man who was sleeping near the venue, preformed a heroic act of kindness amidst the chaos.
Speaking to ITV News, Stephen described how he pulled nails out of a little girls face.
'We had to pull nails out of children's faces': Steve, a homeless man who was sleeping near #Manchester Arena, rushed to help young victims pic.twitter.com/dyxzZpal0Q

— ITV News (@itvnews) May 23, 2017
''They needed the help. I'd like to think someone would come and help me if I needed the help,'' he said.
''It was a lot of children with blood all over them – crying and screaming. We were having to pull nails out of their arms and a couple out of this little girl's face.''
Stephen's heroic act caught the attention of West Ham football club's co-chairman, David Sullivan and his son.
The pair then took to Twitter in an effort to track him down.
Me and dad want to rent the homeless man in manchester a house for 6 months to help him get on his feet 1/2

— DAVE SULLIVAN JNR (@DaveSulley) May 23, 2017
If anyone can help us get in touch much much appreciated. Such a self less act needs rewarding. Please tag anyone who can help us 2/2

— DAVE SULLIVAN JNR (@DaveSulley) May 23, 2017
WE HAVE FOUND STEVE ! Shows the power for good social media has. Thank you to all those involved, you have helped change a mans life

— DAVE SULLIVAN JNR (@DaveSulley) May 23, 2017
A JustGiving page was also set up for Stephen and has raised over £21,000 so far.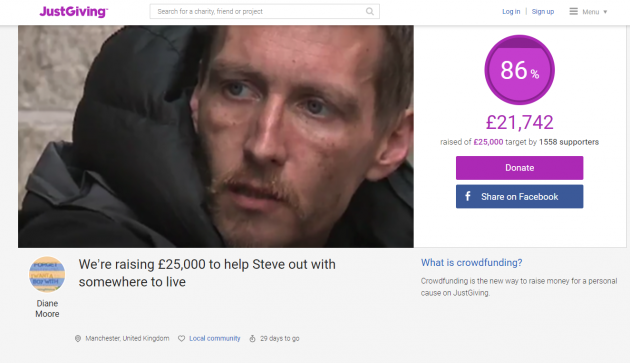 The money raised will go towards finding him permanent accommodation in Manchester.