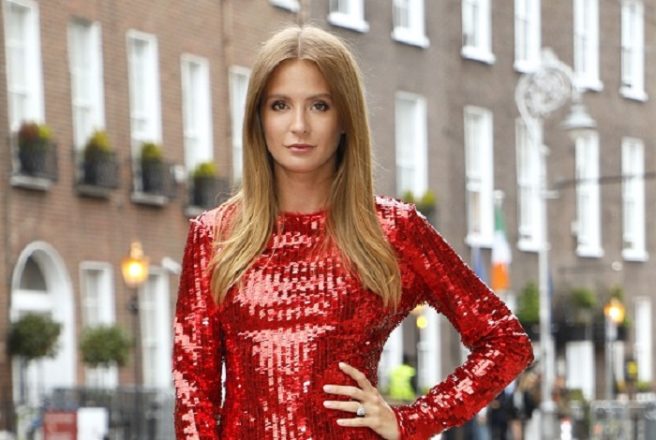 The best piece of fashion advice that Millie Mackintosh ever got was from her grandmother.
"My grandmothers used to say flaunt what you've got. When I was a teenager I had really bad acne and I didn't feel very good about it. She would give me a really short mini-skirt and would say to go out there and flaunt your legs cause that's one of your best features," she tells SHEmazing.
"If you're not feeling to good about one thing just forget about and focus on something that you do feel good about.
"She's such a glamorous lady, I posted this picture of her Instagram wearing this faux fur coat I did in one of my collections it got about 20,000 like. She's always got these amazing retro sunglasses she really is fantastic."
The former Made in Chelsea star and fashion icon is as every bit stunning in the flesh as she is on her 1.3 million follower-strong Instagram. Dublin, she says, is one of her favourite cities.
"It feels quite familiar now, I don't quite know my way around yet. I must have been about 10 times now. I always feel really happen when I land in Dublin. I always seem to end up in Roberta's for cocktails."
As well as sampling the chicest watering holes around capital, Millie adores Irish street style.
"I love Irish style I think you've got great designers. What I really appreciate about the Irish girl is that she really loves to dress up and loves to get a new outfit for every event. I feel like there's a lot of thought that goes into the outfits and I love that because I love to dress up as well."
But how can us Irish girls get the Chelsea look? Don't worry it can be done, and Millie's got the inside scoop on how to dress like an Insta-star this summer.
"I'm really loving summer tailoring and summer suits. I wore a really fun yellow one which was High Street recently. You can dress them up or down or wear them as separates.
"Or you could wear the top and the trousers with a tank top for a sports lux look. You can also wear just a bra and heel when you're all done up for a more sexy look."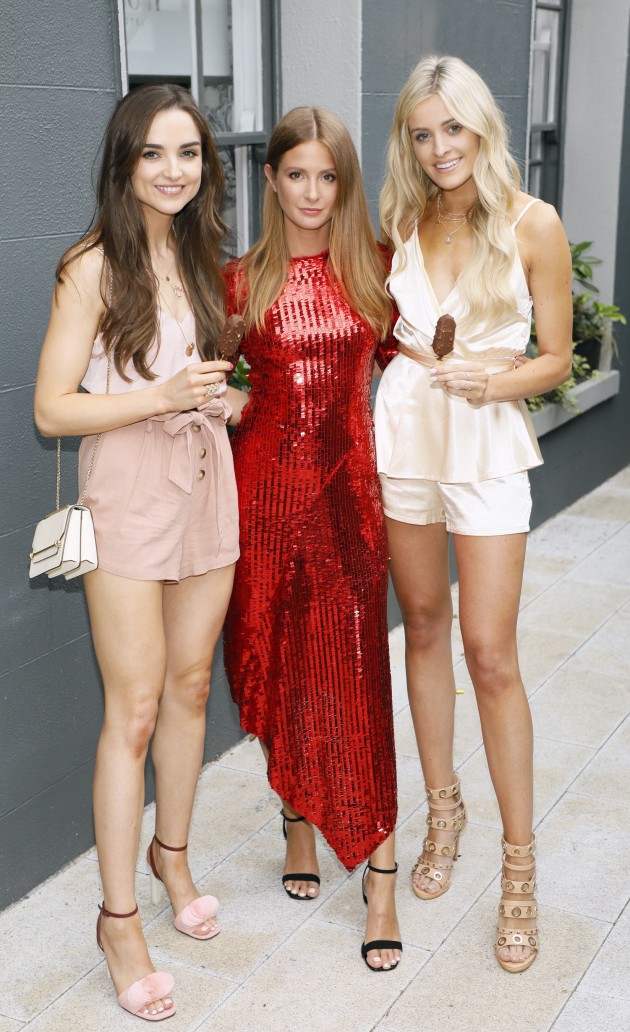 Not a suits fan? The classic summer dress is always in style.
"A summer dress is a staple and will see you through lots of events. Go for one that you can wear with different shoes- like espadrilles during the day and maybe a red statement heel for the evening.
"You can throw a denim jacket over it or not jacket if it's a nice evening. Something you can wear from office to evening."
Engaged to fellow MIC cast member Hugo Taylor, she's got a big style event coming up this summer- her wedding.
"I'm very excited. Last weekend I had my hen party which my best friend organised so that was a really good send off. It's later this summer but there's still bits that I've left to do but I'm really chill about it.
"I don't want to be stressed out because I think you've got to enjoy it all and enjoy every moment."
One thing she's definitely not going to get stressed about is skincare. When it comes to summer beauty Millie is all about keeping it light and fresh.
"I like letting the skin breathe and I love wearing a tinted moisturiser and I'm really loving Lancôme Skin Feels Good. It's got SPF and pollution protection which is really good for when you live in a city. It gives a nice coverage but it still looks like your skin. I'm all about that summery quite fresh make-up which looks quite subtle yet glowy and healthy.
"It's about keeping your skin hydrated in the heat, you don't want it to be too shiny but you don't want it to be dried out from the sun either."
Known for her devotion to exercise and healthy eating- she was even featured on the cover of Women's Health. However she's no stranger to a cheeky treat, the new Magnum Praliné in particular.
"I love food. My family's confectionery history is sweets and toffee, chocolate. I am into healthy eating and exercise but I do love a treat as well. I love Praline. The new Magnum Praliné flavour that I'm here to launch is a favourite of mine."
The face of Magnum's Pleasure Seeking series, Millie has managed to combine fashion with one of the yummiest ice-creams of the summer.
"I'm a big believer in pursuing your pleasure and style has always been that for me," she says. "The Magnum ethos of 'a day without pleasure is a day lost' really resonates with me.
"I am always pushing myself to embrace and enjoy everyday."