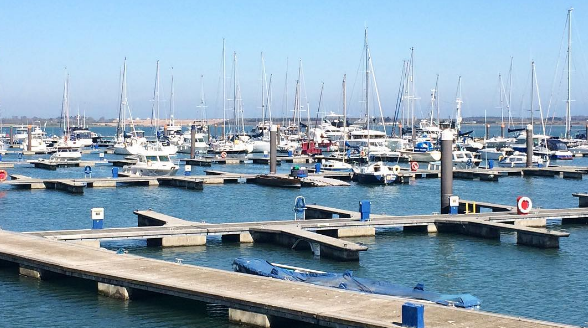 Temperatures this weekend are set to hit 19 degrees, and there is no way we're going to let this fine weather pass us by.
There are plenty of amazing things to do in the capital and beyond while the sun is out.
Here are a few of our recommendations:
5. Eatyard
If you haven't already had the chance to hit up Eatyard, then this weekend is the perfect opportunity.
The foodie festival has a vast range of delicious food stalls ready to be plundered, with everything from delicious sweet potato fries at Box Burger to the insanely poplar bubble waffles at Bubble Waffle Factory.
4. Dine al fresco in the park
Ireland has plenty of beautiful parks that are well worth a visit on a sunny weekend like this.
Grab a few nibbles from the supermarket and lay out a blanket to sunbathe, because this great weather isn't going anywhere.
This is ideal if you have the misfortune of working this weekend, as lunching in the park is the perfect way to see a bit of sun, even if it is just for an hour.
3. City Kayaking
City Kayaking Dublin gives sporting enthusiasts the opportunity to explore the river Liffey and see the entire city from a very unique vantage point.
If you don't happen to be in the capital this weekend, there are plenty of other companies around Ireland that provide delightful kayaking experiences in rural rivers.
2. Pints. That's all.
Park yourself at a comfortable table outside your favourite pub and people watch with your favourite drink in hand.
After all, when else do we get the opportunity to don a pair of sunglasses and drink in the sun?
1. Head to the beach
This one is pretty obvious, but Ireland has so many beautiful beaches that don't get half as much use as they should thanks to our usually lacklustre weather.
Bring the sun cream and some change for a 99 and you're all set.
Feature image: Instagram / Ohreallysid