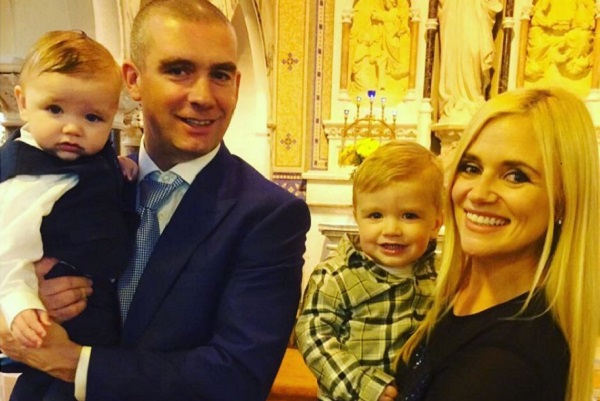 Huge congratulations are in order as Karen Koster has revealed that she is expecting her third baby.
Karen opened up to Xpose.ie about her incredible news- what an amazing way to kickstart 2018.
The TV3 presenter revealed she is due in early June, with the birth possibly falling on the same day as her and husband John McGuire's wedding anniversary.
"Our wedding anniversary is June 6 so there's a chance the baby will be born on that day."
The TV star told how this Christmas was extra special due to their growing family, "It's been a really magical Christmas thinking, wow, we're going to be a family of 5!"
The festive season may have been a real treat for Karen and her family, but the mum admitted that she has struggled throughout her third pregnancy, saying how it "has been more of a challenge, probably with being older and having two kids already to run around after."
Karen is already a mum to two boys- three-year-old Finn and JJ, who is set to turn two this year. The 36-year-old spoke fondly of her sons, "The close age gap is really benefiting them now. They're your typical boys though, hugging one minute and killing each other the next!"
Karen has been kept busy with her debut documentary Mammy Guilt set to air on TV3 in the coming months. She hopes her documentary will shed light on the struggles working mums face on a day to day basis.
She told the Independent, "What I've learned is that we feel like we're being judged, but in fact, we don't judge each other really. When you meet another mum, you really just know she's doing her best."
We are absolutely thrilled for Karen and her husband John.