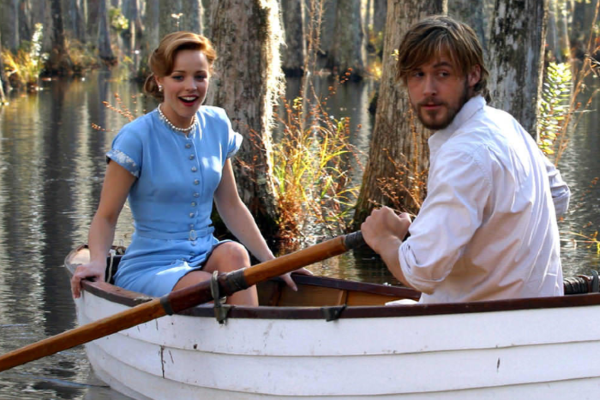 Broadway is about to get a whole lot more romantic; it's been announced that The Notebook, AKA the most heart-string tugging film/novel of all time, is coming to the stage as a musical.
Singer-songwriter Ingrid Michaelson shared the news on NBC's Today Show yesterday, and revealed that she has been developing the musical for over a year.
The 2004 movie starred Ryan Gosling and Rachel McAdams, and sparked a real-life love story between the pair as well as love blossoming on-screen.
The original novel was published in 1996 and shot Sparks to fame.
A producer on the NBC family drama This Is Us is writing the show, Bekah Brunstetter, and it will be a collaboration between her and Nicholas Sparks; the novel's original author.
The writer posted his delight on Twitter, saying that he is "thrilled" to be part of the team who will adapt the story to the stage.
The story follows a young couple in the 1940s who fall hopelessly and passionately in love, but are forced to part ways after turbulence between her family and Gosling's character.
They later reconnect, and the tale flicks between the 20th century and modern day, where the protagonist chronicles how time has impacted their lives in a tragic way.
Despite mediocre initial film reviews, the movie became a smash hit which has remained iconic in the romantic-drama genre.
Gosling and McAdams were relatively unknown at the time of filming, but their chemistry was undeniably. The pair met on set, and dated from 2005 until 2007, and again in 2008 before splitting up for good.
Casting news has yet to be revealed, and no opening date has been announced for the Broadway show.
More recently, movies such as Pretty Woman and Mean Girls have been adapted to the stage.
We can't wait to see the show, it's sure to bring the romance.