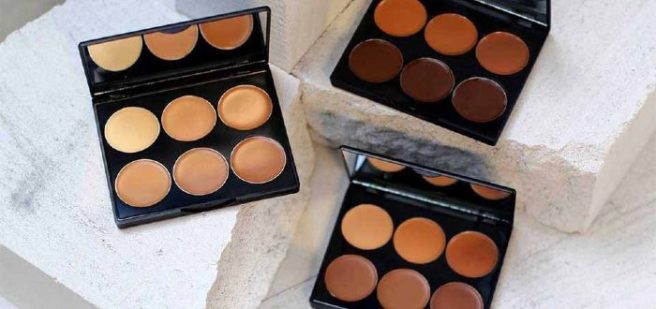 Sorry (not sorry), but Christmas is just around the corner, and while it might be slightly too early to think about what gifts you want to buy others, my motto is, it's never too early to start thinking about things you might like to buy yourself.
Selfish? Maybe, but everyone deserves a little big of self-indulgence, especially in the run up to the festive season.
Here are 10 of the best beauty advent calendars to suit our budgets – so we can treat ourselves every day of December.
My Mood 12 Days Of Fizzmas Calendar €26.00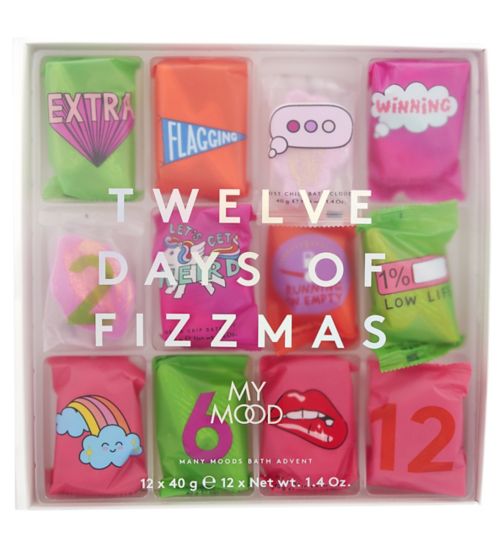 It's bath season, and we want them to feel extra special.
This 12-piece Fizzmas calendar is getting us in a serious hyugee mood. Break out the hair mask and candles!
Gloss Beauty Calendar €16.00
This is as affordable as you can get when it comes to beauty calendars.
The 24-day advent offering includes both beauty must-haves like nail files and tweezers and makeup essentials like highlighter and brow wax.
Sleek Makeup Can't Wait Another Day Advent Calendar €45.00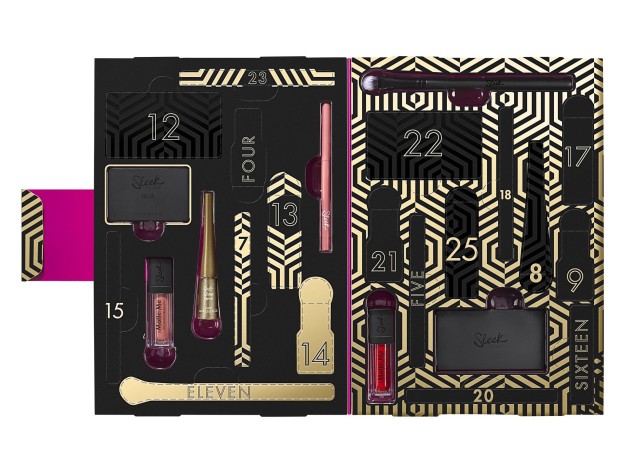 While this calendar is for a slightly bigger budget, it's well worth the 45 quid.
It comes with 24 beauty bits from Sleek, an amazing brand. We read that their Dip-It liquid liner is included, and we freaked – it's a SHEmazing HQ fave.
Q-Ki London Cosmetics Advent Calendar €24.99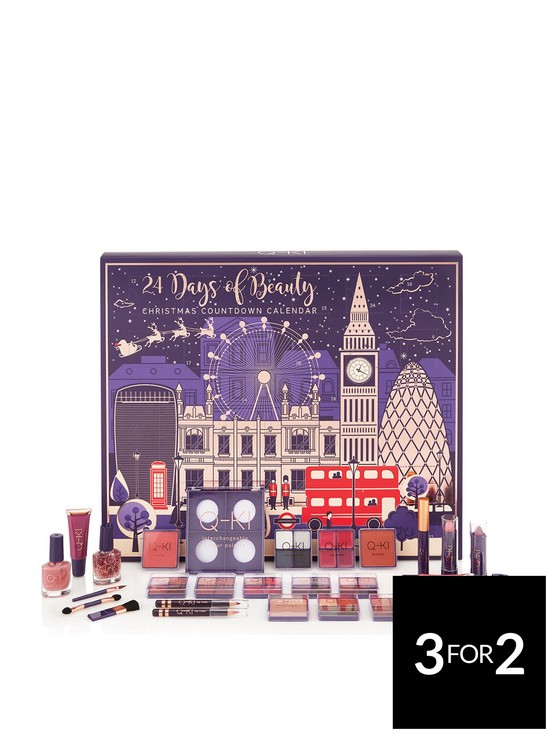 This generously filled advent calender comes with a myriad of beauty bits.
It even plays host to (spoiler alert) and interchangeable eyeshadow palette, so you have the shadows necessary to top up your eye look this party season in a hand-bag sized miniature.
Bomb Cosmetics Advent Calendar €21.95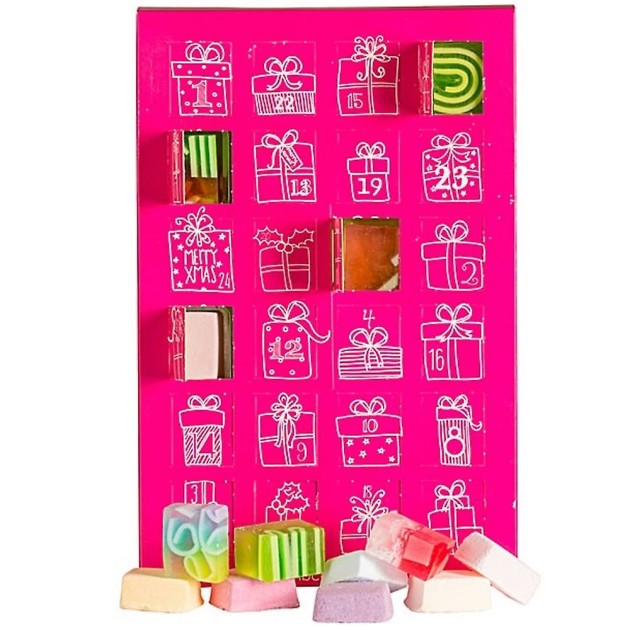 Another one for the bath lovers, this soap-filled calendar is a scented delight.
Plus, you'll have enough soap to last the entire year!
Oh K! 12 Days of Beauty Calendar €18.99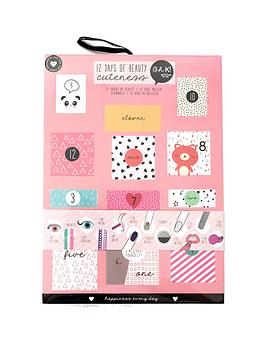 You better get on to Littlewoods quick, because this K-Beauty calendar is on sale.
Inspired by Korean beauty trends, this cute little set is perfect for a daily pick-me-up.
Soap & Glory It's In The Calendar Gift Set €50.00
One of the most easily recognisable bath and body brands, Soap & Glory have compiled their most popular products into this advent calendar.
With 24 doors full of surprises, we're hoping for a combo of body products and makeup.
Disney Mickey Mouse 12 Days Beauty Advent Calendar €10.00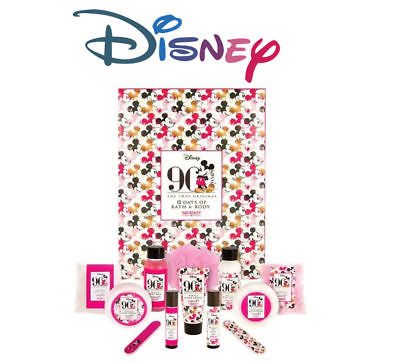 One for the Disney fans, this novelty calendar is the stuff of Fantasia fantasies.
Plus, it's cheap as chips (literally) so it's the perfect pre-pay day treat.
Snow White 12 Days of Beauty Advent Calendar €10.00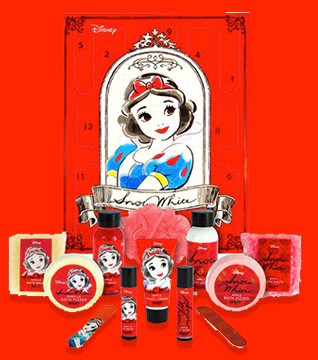 If anyone knows beauty, it's Snow White – after all, she did have an evil queen wanting to polish her off for being the fairest of them all.
This adorable Disney piece includes bath fizz, apple lip balm and a red loofah for washing away the worries of the day if you're feeling Sleepy, Sneezy or Grumpy.
NYX PROFESSIONAL MAKEUP Sugar Trip Sugar Trip 24 Days Of Beauty Advent Calendar €65.00
Our blow-the-budget beauty calendar inclusion has got to be the NYX Makeup treat.
An absolute beauty bonanza, this calendar includes all the makeup essentials a girl could need for party season, from highlighters to Butter Lip Gloss.