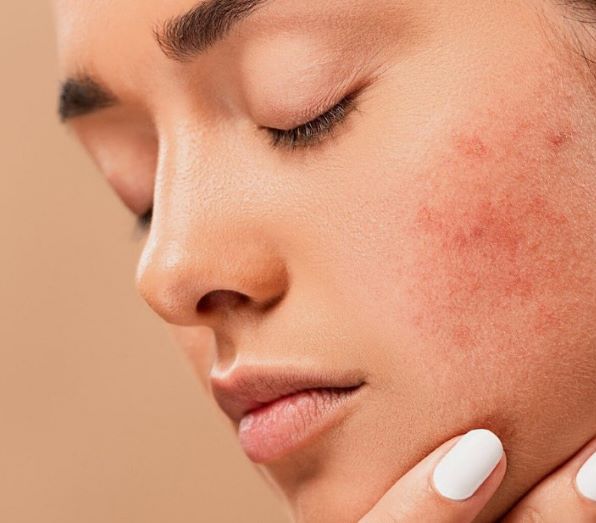 Survey reveals how wellbeing & confidence is seriously impacted by problem skin
Recent research commissioned by Citrine Healthcare indicates a significant three in five of the adult population (63%) have felt self-conscious in public, due to an adverse skin condition.
Females are more likely to report that problem skin, like acne, has affected their confidence (63%), as against 56% of males. And, worryingly, 71% of those aged 18-24 have suffered feelings of anxiety on account of their skin.
Problem skin is relatively common, and is frequently caused by hormonal factors, Sarah O'Leary, a Director at Citrine Healthcare says. Dermatologists indicate that acne affects over 80% of the teenage population and lasts for 8-10 years on average. Pregnancy and menopause can prompt renewed outbreaks too.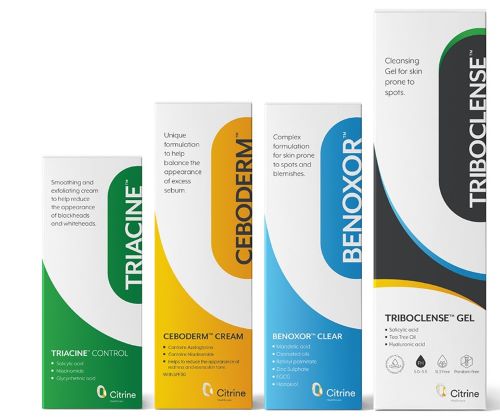 The new Irish survey showed over two thirds of the population suffer, or have suffered with, a skin condition. 50% say feeling self-conscious on account of the appearance of their skin has held them back, particularly females and young adults aged under 35.
Females were more likely than males to report being worried about people judging them, because of how they look (42% vs 34%).
20% of females and 17% of male respondents avoided social activities because of poor skin, and 11% of males said skin problems stopped them making friends. Playing sports, getting a part-time job, or participating fully in school or college can also be avoided by sufferers.
Sarah O'Leary of Citrine Healthcare says some people who no longer have acne, or never suffered, may think anxiety, lack of confidence, and limited social engagement are extreme reactions.
"In fact, these are very real emotions that can severely affect individuals, and their development, especially young adults. Skin health is more than achieving a flawless complexion; it is about self-care and self-esteem."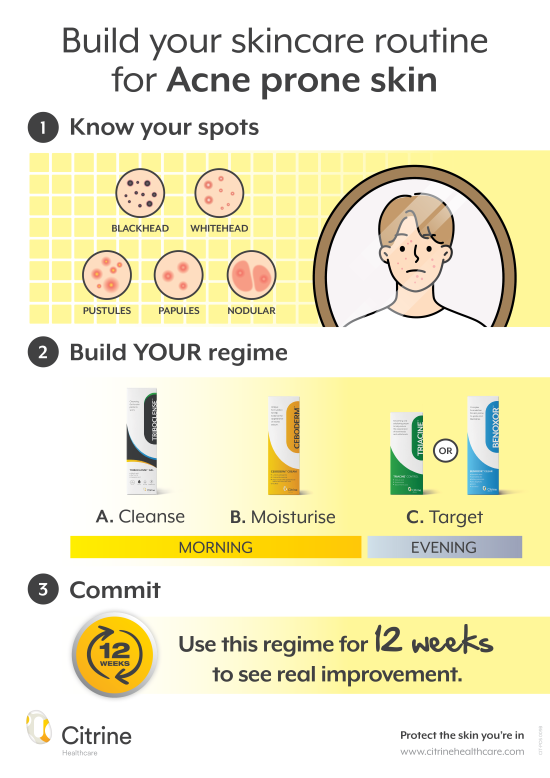 Acne is the second most common skin condition after dermatitis, according to the research. Almost 40%, 2 in 5, in Ireland, have suffered with acne at some point in their lives. Six in ten say over-the-counter (OTC) medications to treat acne were effective.
Sarah O'Leary says the research findings, especially the emotional stress revealed, underscores the importance of a proactive approach to skincare.
"Improving acne is absolutely possible, with a skincare routine tailored to the person's specific skin type and issues. Pharmacists can suggest suitable remedies, and good advice is to stick to a couple of specialist acne products, use them consistently, and give them time to work.
"There are no overnight miracles, but the majority of those who follow a simple topical regime for up to 12 weeks will see improvement and get breakouts under control."
Washing your face just twice a day, and after sweating, is also advised; but never scrubbing, so as to avoid irritating acne-prone skin. While, touching, picking or popping is also strictly off-limits, the experts at Citrine Healthcare say.
The Irish skincare company, launched in 2021, produces a specialist range of four OTC products to help manage the symptoms of acne prone skin.
Triboclense Cleansing Gel and Ceboderm Moisturising Cream are for daily use, and, depending on the type of acne, Triacine Control, an exfoliating cream, and Benoxor Clear cream, which helps keep bacteria at bay, may be recommended for periodic use.
Pharmacy ranges for psoriasis, rosacea and dermatitis (eczema) are also produced by the west Dublin company.